My friends, it's time to raise a glass to fall, well and truly, with one of the best bourbons of the moment (that'd be Legent Bourbon) and plenty more men's style essentials for fall in today's edition of The List. Thanks for joining us, and I hope you're ready to gear up accordingly — I sure am. Consider The List your guide to all the best fall gear, layers, menswear, home audio and more, curated by yours truly. If you want an even easier way to stock, you can also head to The Shop By The Style Guide, where I offer up my top style picks in an easily shoppable format. For now, though … let's get to work. Who's ready?
Legent Bourbon — $41.99 via Drizly
Use alcohol delivery service Drizly to get your new favorite bourbon of the moment, an ambitious blend of bourbon aged in wine and sherry casks. It's an excellent bourbon to enjoy all on its own, made all the better by the fact that Fred Noe of Jim Beam and Shinji Fukuyo (Chief Blender at Suntory) teamed up to craft it carefully. Is it one of the best bourbons for fall and winter? Quite possibly, in fact.
Diamond Barware Set — $90 via Cool Material 
Let's be honest — if you're drinking one of the best bourbons for fall and winter, you're going to need cool barware. This refined Diamond Barware Set is the way to go.
Tivoli Audio Music System Home — $749
Consider the Tivoli Audio Music System Home the perfect companion alongside your Legent Bourbon, no doubt about it. It's a crucial home audio upgrade that should provide crystal-clear sound quality and a serious touch of style when on display in your office or den.
Belstaff Fieldmaster Jacket — $595 via UNCRATE
Head over to UNCRATE to get an iconic Belstaff jacket, here just in time for fall and made to layer up with ease for road trips and adventures off the grid. The Belstaff Fieldmaster Jacket won't let you down — it's one of the best men's jackets for fall, after all.
Myles Apparel Tour Pants in Crimson — $128
From the color to the durable, stain-resistant stretch fabric, the Myles Apparel Tour Pants could be some of the best pants for fall, and that's just a fact. Plus, you can get free shipping on orders of $100 or more in the U.S. … not bad, right? 
Filson Mackinaw Wool Cruiser Jacket — $395
Invest in the very best with the legendary Filson Mackinaw Wool Cruiser Jacket. The brand says it's the most popular jacket in its history, with the sort of rugged style to keep you warm all fall and winter. Again, sounds like another one of the best men's jackets for fall to me.
Mott and Bow Slim Mercer Jeans in Blue — $118
Alright, so you've got one of the best men's jackets for fall on lock — why  not complement it perfectly with a pair of the best men's blue jeans, ehh? Mott and Bow always delivers, IMO.
Buck Mason High Desert Flannel Vintage Shirt — $105
We'll keep adding style staples to your rotation with ease, including one of the best men's shirts for fall via the rugged heritage menswear purveyors at Buck Mason. The High Desert Flannel Shirt is a new launch for the brand, featuring Japanese flannel and a cool pattern.
Taylor Stitch Slim Jeans in Everyday Denim — $98
Yes indeed, let's dive on in once more with some of the best men's denim, this time from Taylor Stitch. You really can't go wrong with Taylor Stitch Everyday Denim, featuring a highly agreeable price and a great look and feel.
Todd Snyder Workwear Snap Jacket in Khaki — $188
Yes indeed, Todd Snyder makes one of the best workwear jackets out there, turning the hard-wearing staple into a reliable, everyday favorite — call it one of the best overshirts for fall.
Oakley Holston Sunglasses — $156
Don't skimp on the importance of finding the right pair of sunglasses for fall and winter. The Oakley Holston Sunglasses blend style and functionality with ease.
FRYE Waterproof Union Workboots — $298
Yes indeed, FRYE men's boots are some of my favorites here on the blog, and with good reason. The FRYE Union Workboots are rugged, dependable and exceedingly stylish, too.
Billy Reid Tuscumbia Buttondown Shirt — $195
Now, Billy Reid shirting is seriously nothing to scoff at, in terms of quality or price. This classic men's shirt has the potential to be, well, your new favorite shirt.
Bamford GMT Mirage Watch — $1,295 via UNCRATE
Hey, it's called an investment watch for a reason, and the Bamford GMT Mirage Watch has all the subtle style and rugged functionality you could ever want in a favorite everyday watch.
Master & Dynamic MH40 Over-Ear Wireless Headphones — $199
For days working at home and hitting the road this fall, you need some of the best wireless headphones — go with the Master & Dynamic MH40 Wireless Headphones specifically, and get 10 percent off when you sign up for Master & Dynamic E-mails.
Luminox Atacama Adventurer Watch — $695
Another one of the best men's watches up for grabs? Yes indeed — the Luminox Atacama Adventurer Watch is a masterclass in making one of the most rugged watches for men, and at an agreeable price.
Alex Mill Henley in Sueded Jersey — $65
You already knew this was coming, right? There's never been a time like right now to pick up one of the best men's henleys, and this Alex Mill henley takes the cake for casual, rugged style.
Freemans Sporting Club Chore Jacket in Brown Corduroy — $165
Get a discount on quite possibly one of the best jackets for fall, courtesy of NYC's Freemans Sporting Club. In fact, this rugged chore coat could become a new daily favorite.
Patagonia Tres Jacket — $499
Hey hey, let's keep it rolling with another one of the most functional men's jackets out there this season. The Patagonia Tres Jacket delivers all the bells and whistles you need, including waterproof capability and down insulation.
New Belgium Fat Tire Amber Ale — $10.49 via Drizly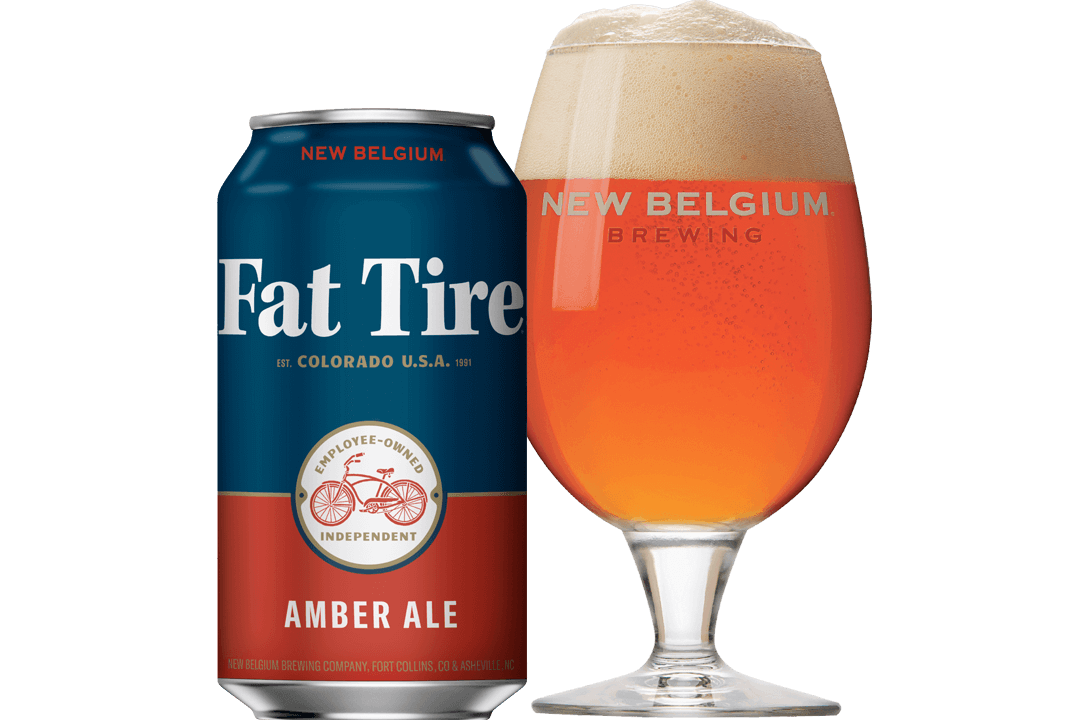 Can you ever go wrong with a classic craft beer for fall and beyond? Especially when said beer, the New Belgium Fat Tire Amber Ale, is the perfect sort of sipper after a day on the trail wearing your Patagonia Tres Jacket? The answer is no, folks. Cheers!
Misc. Goods Co. V3 Leather Wallet — $58 via Cool Material 
Want one of the best upgrades to your leather wallet? Then you want this rugged leather wallet from Misc. Goods Co., a seriously cool and well-designed addition to your everyday carry. Of course, you can also get free shipping on orders of over $75 at Cool Material. 
Faherty Brand Knit Alpine Shirt — $148
Stock up for the season with a whole host of essentials from the excellent Faherty Brand Fall Collection, some of the best menswear for fall. This Faherty Knit Alpine Shirt is perhaps the perfect shirt for these days — wear it atop your favorite henley or all on its own.
Phew — wow, well how about that?? Who else is even more ready for the season than they were before this post? Show of hands? Either way, I hope you're fired up to stock up accordingly, because this post had almost too many personal favorites for me to count. Heck, when even something seemingly small, like a rugged leather wallet from Misc. Goods Co., is up for grabs, you know the getting's gotta be good, as they say.
I can't recommend picking up some Legent Bourbon enough, and I'm also a huge fan of the Myles Apparel Tour Pants and the rugged FRYE Union Workboots. Of course, I'm definitely a fan of investing in the best of the best with the Bamford GMT Mirage Watch, but my favorite of the bunch might be the Todd Snyder Workwear Jacket. How about you? Let me know your thoughts in the comments or on Twitter, my friends!