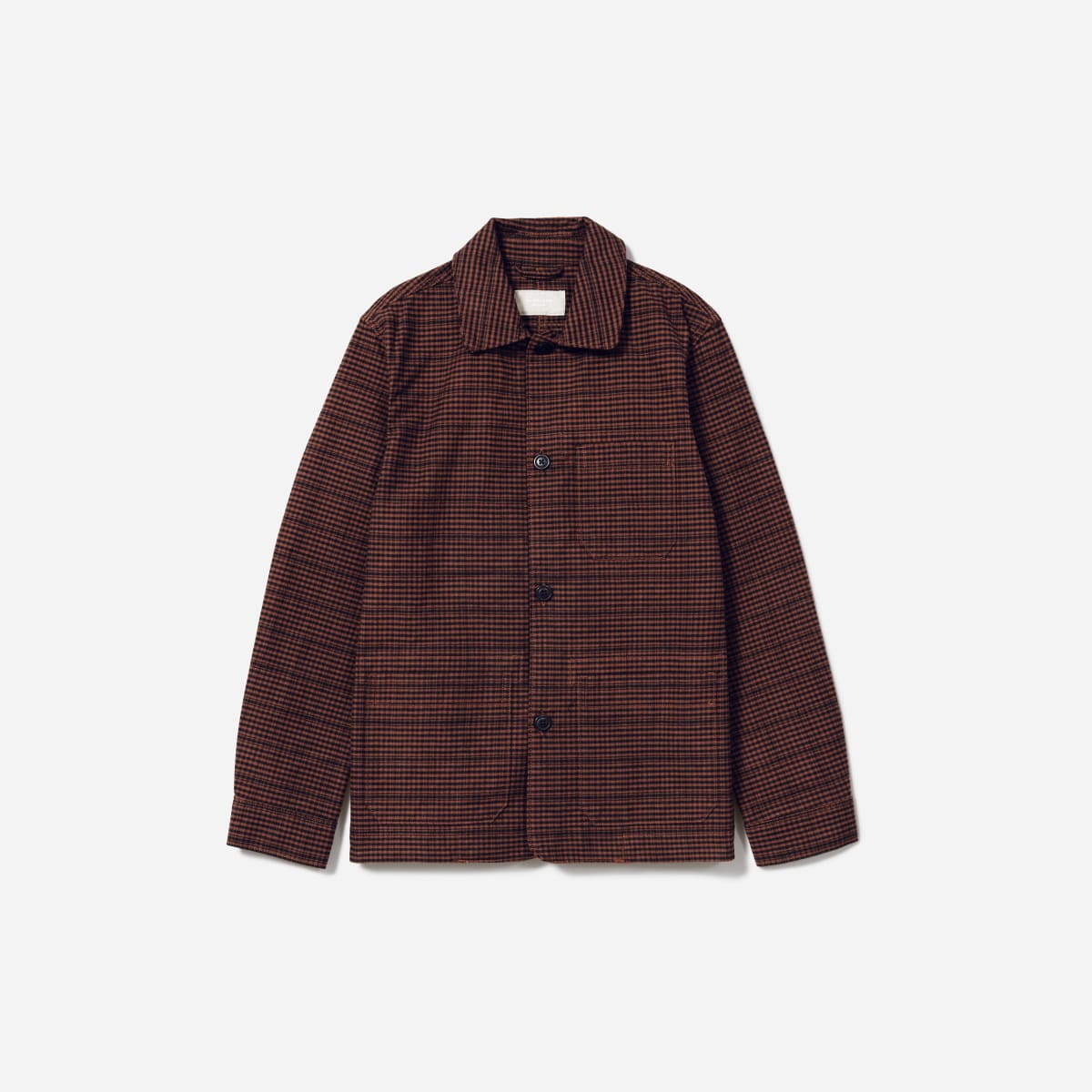 There are a rare few brands that check all the right boxes when it comes to making the best menswear essentials. What might those boxes be? For yours truly, that means: Sustainability, style, versatility and (most of the time), affordability. Well, ladies and gentlemen, if you want all of those boxes checked, and if you want things done the right way, then look no further than Everlane and the Everlane Flannel Chore Jacket — it's a contender for one of the best winter jackets for men, from the rugged fabric to the color, pattern and styling potential. Oh, and another thing: The well-made Everlane Flannel Chore Jacket retails for under $100, making it one of the most affordable men's jackets (and a darn fine choice as today's Tuesday Steal, at that).
Everlane definitely has a knack for making some of the best casual winter coats, and this organic cotton number is no exception. They also do a nice job blending workwear and modern style, like with one of the coolest chore shirts, so it only makes sense that the Everlane Flannel Chore Jacket is a new, reliable go-to for cold weather. The 10.8oz. organic cotton, a nice and heavyweight fabric, is what makes the difference here, turning this from a lightweight cotton jacket into one that can be reliably layered up when you really need it. There's plenty more where that came from, too.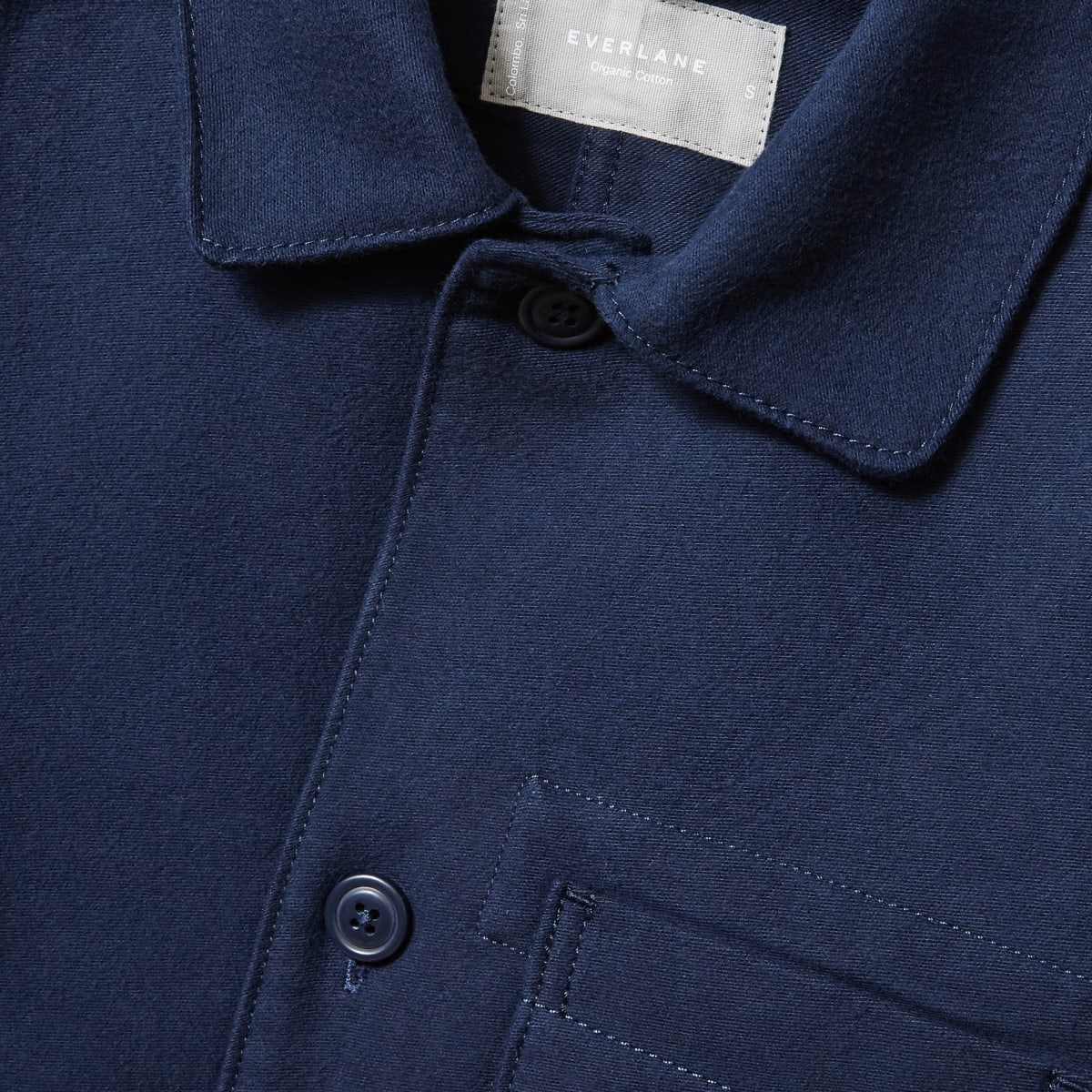 In addition to its burly fabric (which makes it perfect to layer atop an Everlane Oxford shirt or an Everlane henley), the Everlane Flannel Chore Jacket just looks plain great, complete with rich color options like dressy Navy or the Cherry Mahogany Check seen at the top of the page. The use of organic cotton is a solid, sustainable touch, and a crucial one, at that. It's also a serviceable replacement for a blazer at the office this season, given the crisp point collar and the fact that it's almost like a shirt jacket. The Everlane Flannel Chore Jacket can be as versatile as you want it to be, a huge selling point in your quest for finding one of the best winter jackets for men.
The demands of winter layering are immense the colder it gets, and the Everlane Flannel Chore Jacket is made to stand up to blustery winds without missing a beat. It's the kind of jacket you can wear with "the classics," like tailored denim and chinos, as well as more casual options (slim joggers and high-top sneakers, anyone?). The Everlane Flannel Chore Jacket's biggest selling point, in addition to all of the above, is that standout price tag. You'll find it now at Everlane for under $90, a downright steal considering all the places it can take you this season. Make the Everlane Flannel Chore Jacket, then layer up to your heart's content this winter.