As far as the best gear and menswear on the planet is concerned, you know you can count on UNCRATE, and that's probably an understatement. That's where the above New Balance men's sneakers, some of the best sneakers for summer, come into play. That's not all, though. Heck, if you keep up with the Sunday Sale series here on the blog, you know that UNCRATE is always a reliable place to get deals on everything from the best men's henley to the Danner boots worn by James Bond. That certainly holds true for warm-weather gear, too.
With that being said, let's get into the New Balance All Coast 210 Sneakers, which you can snag right now for under $60 at the UNCRATE Surplus Shop. They're as ideal as it gets when it comes to the best men's sneakers, featuring a low profile, classic styling potential and of course, that critical, low price tag. What is it about these sneakers specifically? Let's just say that it's a bit of everything, but it starts with the iconic, timeless silhouette of these classic white leather sneakers (based off the New Balance Pro Court Tennis Shoes). These are like a more style-forward version of those shoes, with all the versatility you need in fresh summer kicks.
SHOP: The New Balance All Coast 210 Sneakers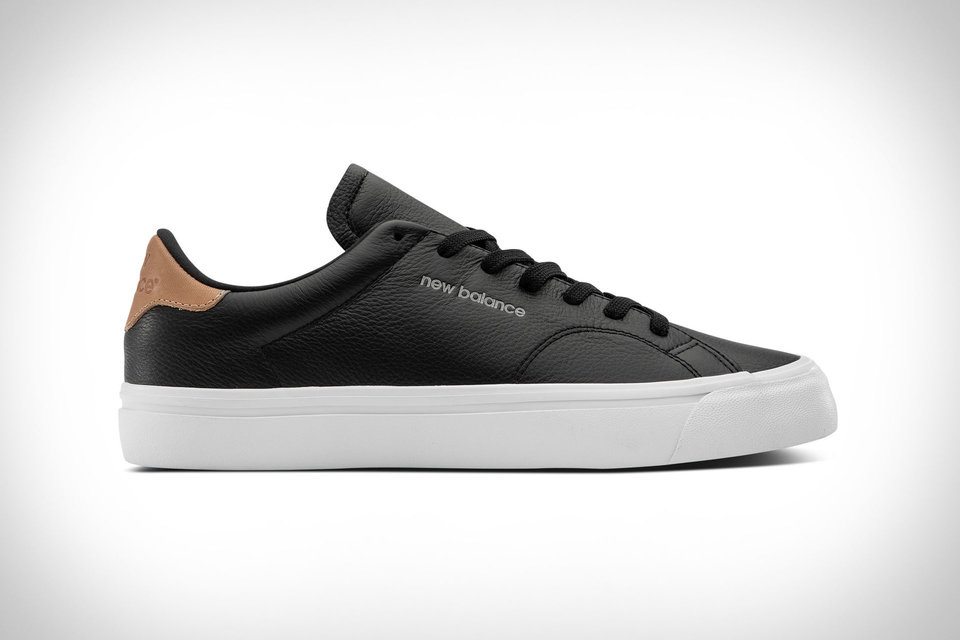 Helpfully, they also come in black leather in addition to the crisp white leather option at the top of the page, but for $59, it's the white leather New Balance All Coast 210 Sneakers I'm recommending you buy right now. UNCRATE says these sneakers represent the "ideal balance of sophistication and simplicity," and that makes them pretty tough to top in my book. Are they your new favorite summer sneakers? They very well could be, my friends. It gets even better when you consider how durable they are for the low price tag. The New Balance All Coast 210 Sneakers sit atop Fresh Foam cushioning for some serious spring in your step, not to mention the herringbone vulcanized rubber sole for added traction.
Throw in the sleek, slightly sporty design, and you've got a pair of sneakers you can wear with everything from classic tan chinos to some of the best men's jeans, period. And because the New Balance All Coast 210 Sneakers are so timeless, that gives you plenty of styling options on your top half, whether you go with a classic white T-shirt or with your new favorite polo for summer. See? The best sneakers for men are out there, and they're even more affordable and wearable than you might think at first glance. Shop accordingly, my friends.
SHOP: The New Balance All Coast 210 Sneakers