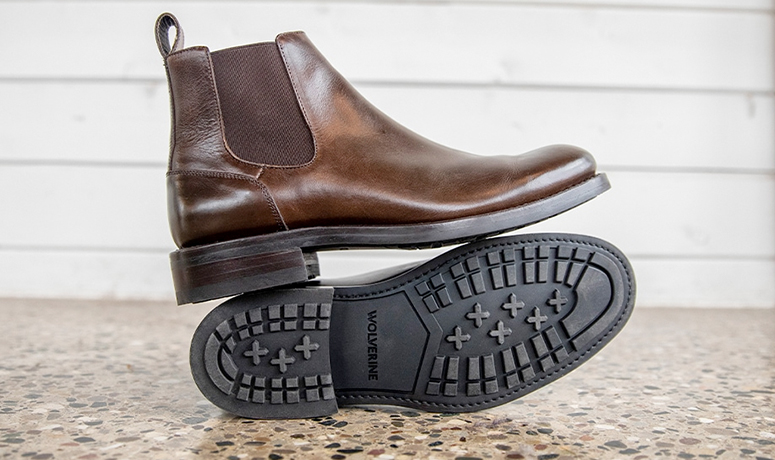 When offered the chance to score a deal on some of the best men's boots for fall and well beyond, starting right now — especially if said boots are a refined pair of Chelsea boots from a brand that knows how to make 'em — it's crucial that you jump on the opportunity. This is certainly the case with winter weather bearing down upon us all slowly but surely, too.
Now, you might have noticed that the elegant yet hard-wearing Wolverine BLVD Chelsea Boots as showcased above aren't exactly snow boots, but that's not such a bad thing at all. When it comes down to it, every guy needs a pair of stylish leather dress boots, and there's probably no better brand to shop for said boots at the moment than the legendary, craftsmanship-minded offerings from Wolverine. The brand has proven they're so much more than just the much-loved Wolverine 1000 Mile line (although you'd do well to check that out, too), and the Wolverine BLVD Collection — available here for 30 percent off — proves that quite nicely.
When you don't want to sacrifice style on slick city streets, especially heading to holiday parties or out on a date night or winter bar crawl, the Wolverine BLVD Chelsea Boots are probably your best bet. They're built with all the specs you need in a pair of dependable boots (including a rubber lug outsole) and yet, they look as handsome and refined as dress shoes when the occasion calls for it. To keep it simple, the Wolverine BLVD Chelsea Boots (again, on sale here at 30 percent off & well under $200) fill that void nicely. Keep on scrolling though, because Wolverine's not done yet.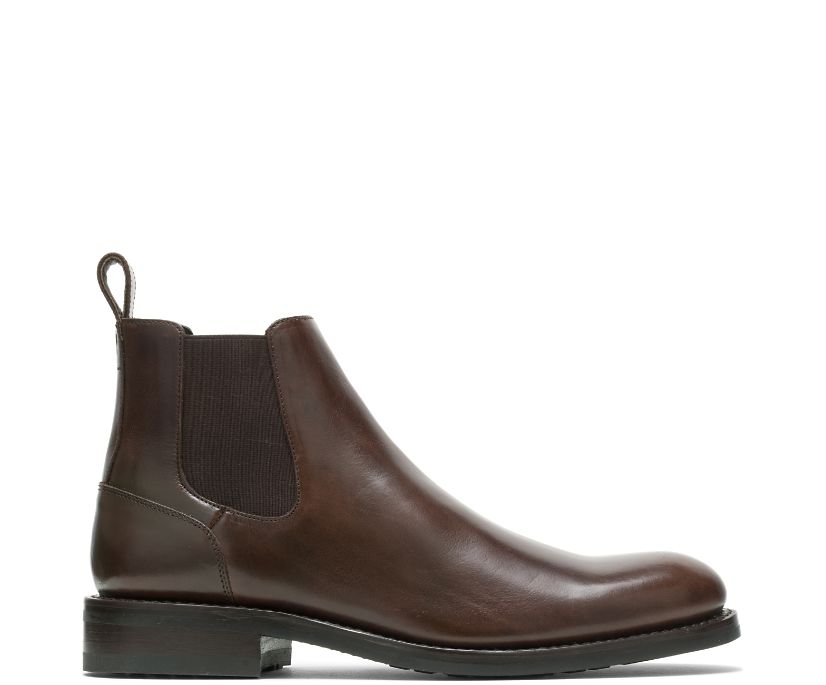 Note that it's the rich dark brown leather here that's on sale at the moment as you shop the functional yet sharp Wolverine BLVD Chelsea Boots, and it's ideal that the color goes with just about anything in your winter style rotation. Be it crisp dark blue indigo jeans, your favorite pair of tan chinos or even a dressy tailored, wool suit, the Wolverine BLVD Chelsea Boots should deliver the expert seasonal style you need now. \
And unlike snow boots or more bulky work boots, these sleek Chelsea boots are slimmed-down in profile and build all the better when it comes to understated, yet still slick, style. With stretch side panels for easy access, plus sheepskin leather lining, these handsome leather Chelsea boots for men should also prove comfortable right out of the box.
It's not every day or every season that you can score a deal on boots to take you from the office out on the town without missing a beat, but folks, the Wolverine BLVD Chelsea Boots are your best best these days. Oh, and the fact that you can buy 'em right now for 30 percent off at Wolverine? That's what we like to see and hear. Happy shopping and stay stylish, my friends!