Investing in the best is one of the more fun parts of building out your wardrobe of menswear essentials, and that goes for even the picks you're not using every single day. Take one of the best leather weekender bags for men: They're a bit more uncommon in the market, but when you find a brand that builds its bags the right way, it's worth investing in.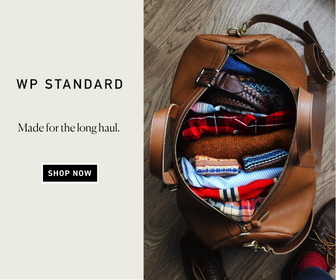 And yet, what if I told you there were some savings to be had when it comes to some of the best men's leather goods? That's where the Satchel & Page Warehouse Sale rises to the occasion, and that's where you've got the chance to save a few bucks (10 percent, to be exact) on the Satchel & Page Gladstone Weekender Bag (and more beyond that, of course).
Hopefully, you know Satchel & Page from reading this very blog, and from the brand's penchant for making one of the best leather jackets and one of the best men's weekender bags (at full price as well as on sale). And if not? Well, shopping the Satchel & Page Warehouse Sale is one of the best ways to get an intro to a new brand while saving some hard-earned cash in the process.
Over at the Satchel & Page Warehouse Sale, you're going to find leather goods and accessories that are truly worthy of the price, and truly worthy of the heirloom designation. Take the Gladstone Weekender or any of the brand's Italian leather briefcases: They're made with Gold-rated, vegetable-tanned leather with a pleasant thickness that can stand up to plenty of wear and tear.
And the Satchel & Page Warehouse Sale is also transparent about what's on offer: These selections have been lightly used, but should arrive in excellent condition — that approach is all the better, seeing as you're going to put your own stamp on these beautifully made leather bags and accessories.
Details like tobacco suede linings and rich, antique brass hardware put the handsome leather goods in the Satchel & Page Warehouse Sale a cut above the rest, too. And again, although these bags are pre-owned, it's rare to find a discount on a future heirloom when it comes to the best leather goods for men. Shop accordingly, my friends.