My friends, welcome to the first edition of The List for the year 2021! It's a pretty wild and yet welcomed year to look at on the calendar, seeing as this blog debuted all the way back in 2013. Thanks for being along for the ride! And thanks for sticking around as we talk about some of the best men's style essentials to buy as we start a new year on the right foot. Today's featured brand? The sustainable and ethical style purveyors at Everlane, makers of winter style essentials aplenty, from bomber jackets to Oxford shirting to weekender bags. My top picks are below — thanks for reading, happy shopping and let's start the year right!
The Best Menswear to Buy At Everlane Right Now
Everlane Uniform Bomber Jacket — $88
Looking for one of the best bomber jackets to wear as a casual winter layer for days and weeks on end? You've just found it right here, and for an outstanding price. It's also part of the Everlane Uniform Collection, a curated capsule of classic style staples.
Everlane Selvedge Slim-Fit Jeans — $88
Everlane's model of selling direct to consumers and cutting out middle layers in the process leads to essentials like some of the most affordable selvedge denim on the market. Not bad, ehh?
Everlane French Terry Crew — $54
The amazing thing about the Everlane Uniform Collection is the fact that it offers up such great transparency (down to where pieces like this classic crewneck sweatshirt were made), plus excellent pricing. Consider this the best crewneck sweatshirt to buy now.
Everlane Organic Cotton Crew T-Shirts — 3 for $45
It wouldn't be a post on Everlane without mentioning the fact that the brand makes some of the best men's T-shirts and bundles them up for an excellent price. Make these your new casual weekend T-shirts, no questions asked (you've gotta love the plethora of color options, too).
Everlane Slim-Fit Japanese Oxford Shirt — $62
Here it is, yet another stone-cold classic from Everlane and simply one of the best men's Oxford shirts on the market (and it helps that it's a great Oxford shirt for under $70).
Everlane Forever Sneakers in White — $58
Round out your sneaker rotation to start a new year with some of the most affordable men's sneakers around. Wear this pair with, yes, some of the most affordable selvedge denim and perhaps a striped Oxford shirt if the weather gets unseasonably warm.
Everlane Heavyweight Overshirt — $78
In addition to making business casual staples like the best men's Oxford shirts, Everlane also has a knack for making rugged men's style staples like this durable overshirt to wear atop your favorite henley. Speaking of …
Everlane Waffle-Knit Henley — $42
Get a terrific deal on one of the best men's henleys on the market, available in a range of colors and featuring an easy-to-layer fit. Consider it a new winter weekend layer, easily.
Everlane Slim-Fit Performance Chinos — $72
Find some of the best men's chinos under $100 right here, right now — and now that they're also available in a roomier Modern Fit. Everlane gets it right on all fronts when it comes to the modern man's uniform.
Everlane Flannel Chore Jacket — $88
Winter is nothing if not the time to evaluate your outerwear game, and this rugged chore jacket is a perfect pick-up for cold winter weekend adventures.
Everlane Twill Weekender Bag — $98
Everlane's weekender bags were arguably what put the brand on the map as far as affordability, durability and transparency, and the Everlane Twill Weekender is just as reliable a purchase now as it was back when the brand first launched.
Everlane Cashmere Rib Beanie — $65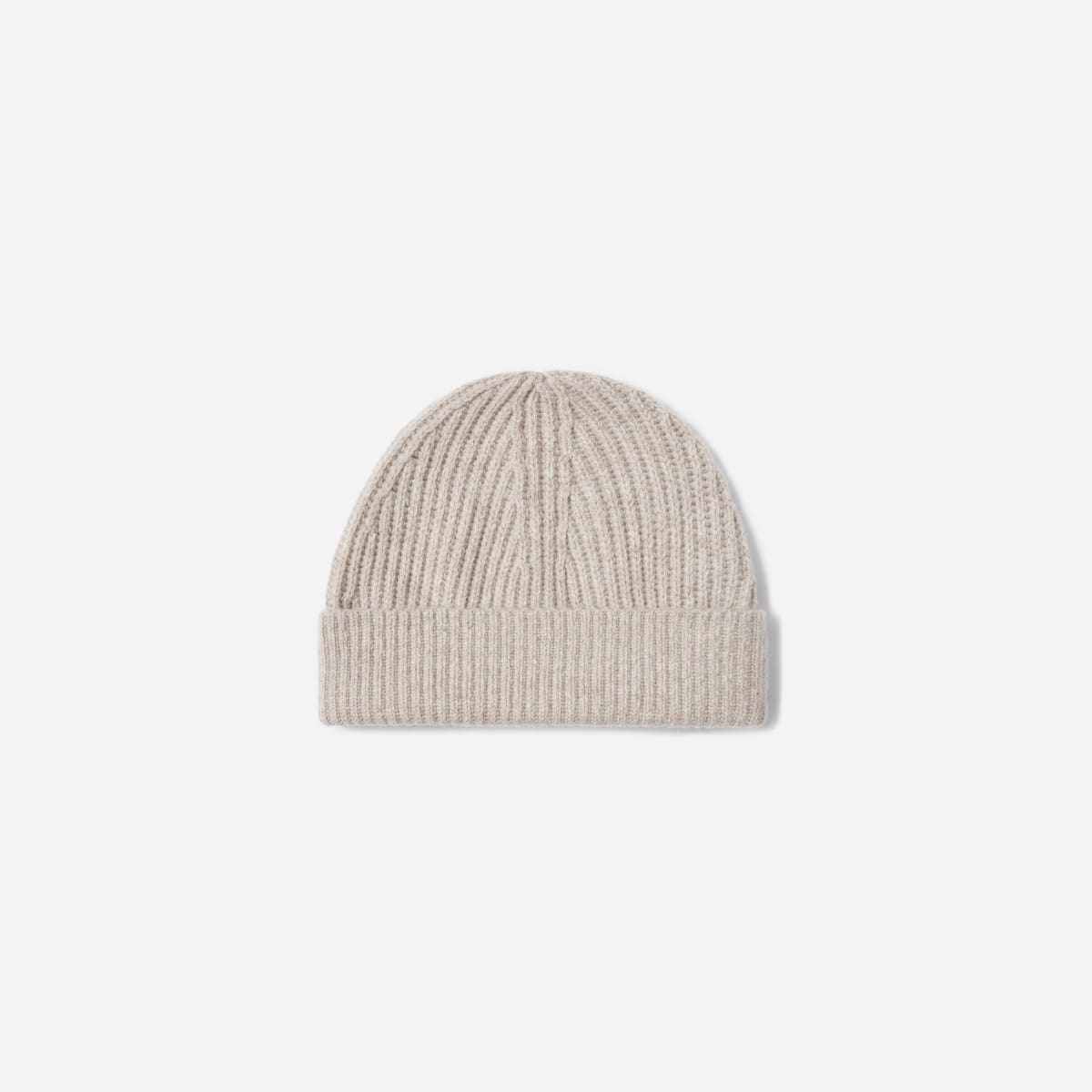 Before you check out at Everlane with a cart chock-full of menswear essentials, consider adding this refined beanie cap to your rotation this winter.
As you can assuredly see when it comes to Everlane menswear, the proof is in the pudding as far as an outstanding combination of affordability, classic styling potential, transparency and sustainability. Consider all of those boxes checked, and then some, because the brand gets it right on all fronts, from Everlane's weekender bags to the best men's Oxford shirts and of course, reasonably priced accessories like a refined beanie cap. It's all yours for the taking right now, and I can think of no better brand to buy to kick off a new year than Everlane. If you do end up stocking up on the brand, be sure to let me know on Twitter. Cheers and happy shopping!