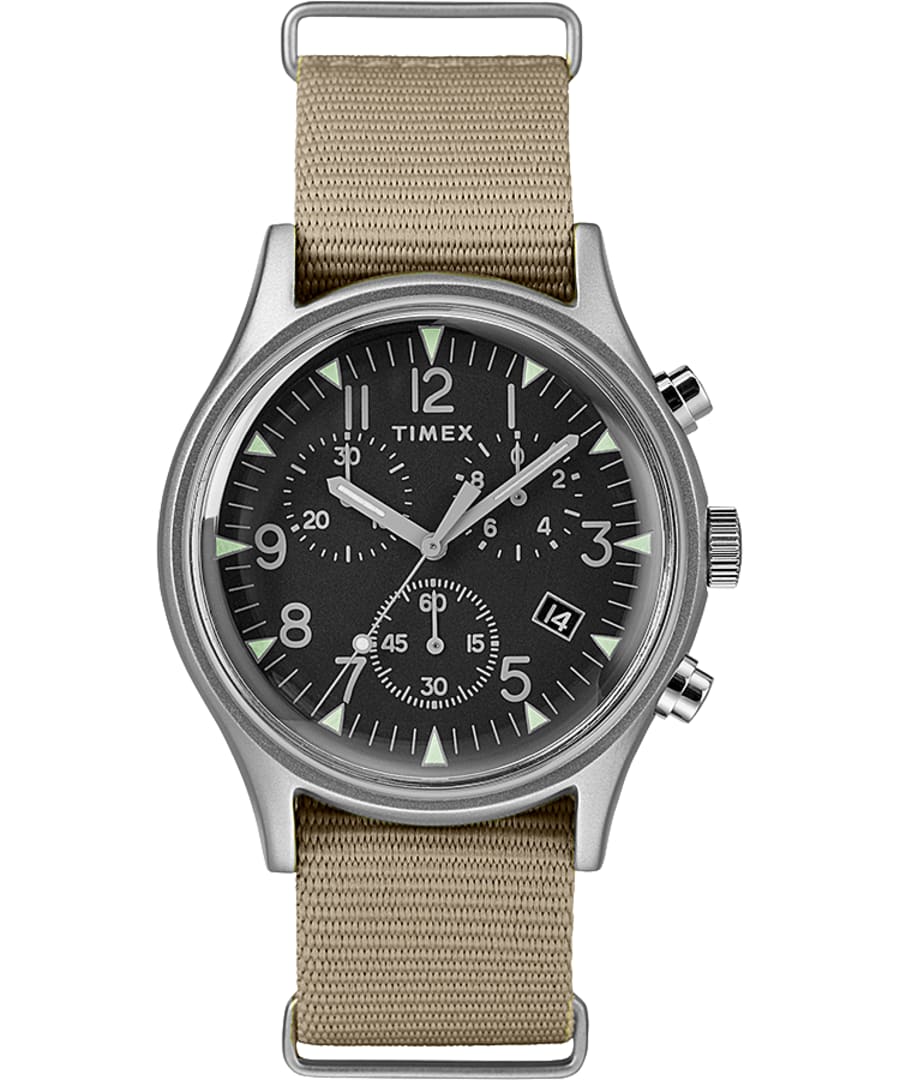 My friends, that headline isn't too good to be true, and you can take that to the bank. You really can get one of the best men's watches on the market for a standout deal right now, and you can get it from a respected and much-loved brand. To cut to the chase: The Timex MK1 Aluminum Chronograph is under $100 right now at Timex (it normally retails for $119). Now, if you've read the blog over the years, you know that Timex makes some of the best watches for men, at the best prices, and that's no joke. Today's Sunday Sale is all about value, authenticity, style points and, just to drive the point home again, major value. 


For starters, you can't go wrong with a rugged military watch, the kind of classic design with roots in the field and plenty of heritage and history to go along with it back home. Luckily for you and me both, Timex has been making some of the best watches for men in much the same fashion for years and years, and with the Timex MK1 Chronograph, that shows no signs of letting up. In fact, the warmer months of spring and summer, with the promise of outdoor adventure and the potential for casual style situations aplenty (from BBQs to brewery visits) lends itself quite nicely to a rugged and durable men's field watch, wouldn't you agree?
SHOP: The Timex MK1 Chronograph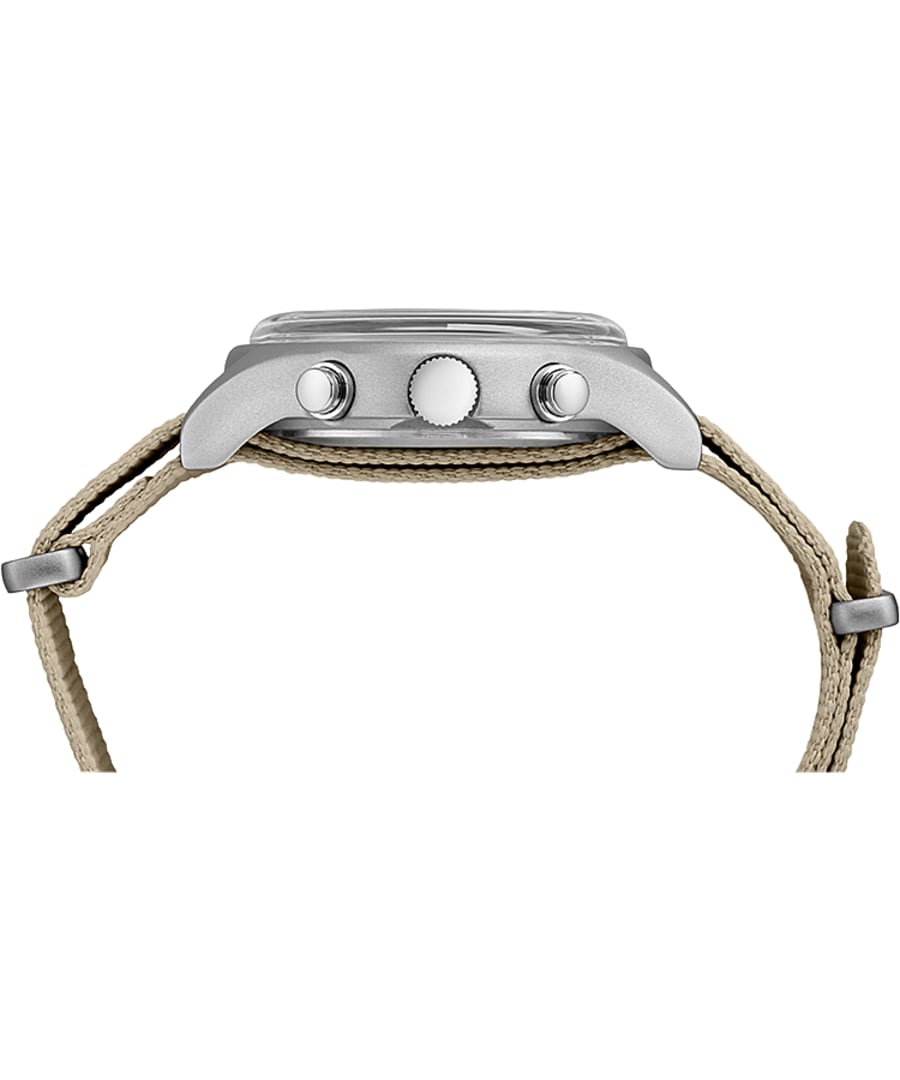 As you might expect from a brand that specializes in functional and no-nonsense watches, the Timex MK1 Chronograph is as well-built as it is affordably priced. The 40mm case diameter is nicely sized for most wrists, and the sturdy anodized silver-tone aluminum case is a unique feature that makes this watch durable, yet lightweight. Plus, the triple-chronograph dial design of the Timex MK1 Aluminum Chronograph helps you measure up to 1/20th of a second — how's that for staying on time in the great outdoors?
 The black dial and contrasting markings play nicely with the tan fabric strap, a classic field watch feature that also makes this watch perfect to wear with, say, the best men's jeans for spring and summer, plus a rugged short-sleeve henley. You can also wear this watch with your favorite polo and chino shorts without missing a beat. And again, this watch retails for under $100 right now at Timex. Yes indeed, you assuredly can't misstep with the Timex MK1 Aluminum Chronograph for spring and summer adventures aplenty, no matter where you're headed. Shop as quick as you can right now.
SHOP: The Timex MK1 Chronograph