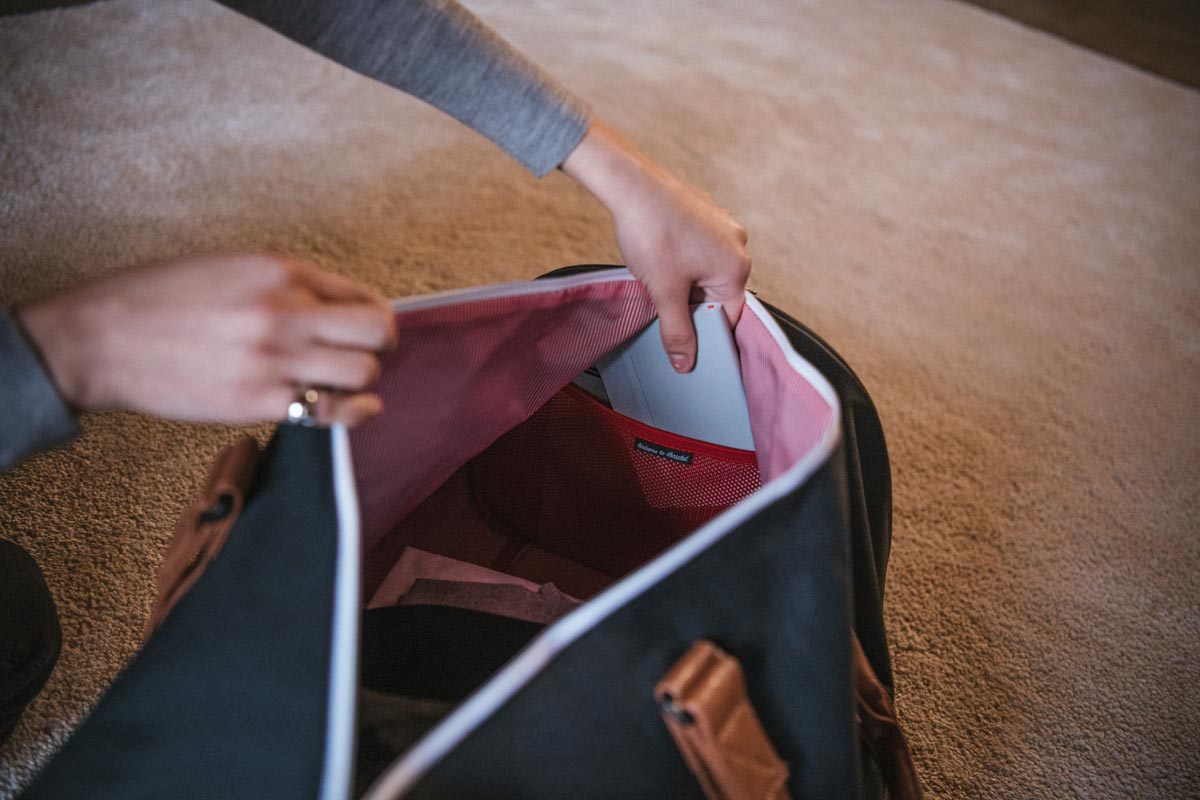 We're through another spring week and we're drawing closer, ever-so-slightly closer, to the days of summer travel. Right off the bat, get on out there and enjoy Mother's Day (safely!) — more on that in a moment. I'm feeling a mixture of excitement and some trepidation, but mark my words when I say I know how I'm going to hit the road: In style, of course. If this whole road trip thing feels unfamiliar, it's best to start, in my estimation, with the gear you're bringing, like the best bag for a weekend getaway. That bag, my friends, comes from Herschel Supply Co. and is available right now for under $100 in an array of new, seasonally friendly colors. It's the Herschel Novel Duffle, which I talked about here as being the best bag for winter road trips.
Well, guess what — it's ready for spring and summer, too. It looks great, it performs spectacularly and it's got 33 liters of carrying capacity. Call it the best weekender bag on the market, if you please, but make sure it ends up in your shopping cart to start this weekend. Now that you've crossed one item off your to-do list, let's roll onward with the Friday Read.
As for me, well, I'm staying plenty busy on the road myself this weekend. My time in Florida is nearing an end, but I've loved the sun, the sand, the local craft beer from Point Ybel Brewing and the chance to safely catch up with family. I've still got plenty in the works on the writing front, including my ongoing, twice-weekly stories at Jacob Graye (more on that in a second), plus my latest and greatest for The Manual — in addition to this blog and my music-menswear-craft beer newsletter (be sure to hit Subscribe!). What's on your weekend to-do list? Any great weekend starts, in my mind, with the coolest gear on the planet. Prepare accordingly right now.
Before we go too deep into, say, the best new sneakers to pair with your getaway bag, let's talk about the best light wash jeans to bring on that weekend trip. Nudie Jeans makes styles like the Nudie Jeans Lean Dean, a classic slim-straight fit, with plenty of quality top of mind.  The tapered leg, light wash and organic cotton construction all make them worthy of the top slot to lead into the rest of today's Friday Read.
I talked on the blog last week about the best new sneakers to buy from GREATS, so consider this yet another reminder that the time is here to stock up on even more of your new favorite sneakers for spring and summer. To get to the point: The GREATS Royale Eco Mesh Sneakers are lightweight, they're sustainable, they're easy to wear with tailored shorts or olive chinos, or light wash jeans for men from Nudie, and they're easy on your pocketbook, too. Go on, get the best new sneakers for men ASAP. Oh, and remember that you can get 15 percent off your first order with the code BROOKLYN15.

Speaking of GREATS, you should know that the brand is also offering a last-second Mother's Day promo — you can get 20 percent off orders of $75 or more with the code MOMSDAY. Talk about a perfect gift for the mom who loves sneakers, ehh?

As mentioned in the headline, well, I know at least one place you can go to read about the world's oldest whiskey. Yes, that's right: The oldest whiskey in the world in fact hails from down South in Georgia, and you can read all about the full scoop in my latest dispatch for Maxim.com. How cool is that news?? Very cool, indeed. Cheers to that.
Here's another fun dispatch for you from my neck of the woods. Over at the recently revamped lifestyle site Jacob Graye, I wrote about the best beard care products for men, no matter how long or short your mane happens to be. Give it a read and try some of those stellar products out for yourself.
Let's wrap things up for the weekend (for now) with one last dispatch for your Friday enjoyment. Battling spring rain and wind is a never-ending task based on where you live (looking at you, my friends in the Pacific Northwest), so might as well get a jacket that can match every challenge. Click on through to this blog post to read all about the best jacket for spring rain from Eddie Bauer, in fact. Stay dry, stay stylish and let's get out there this season.