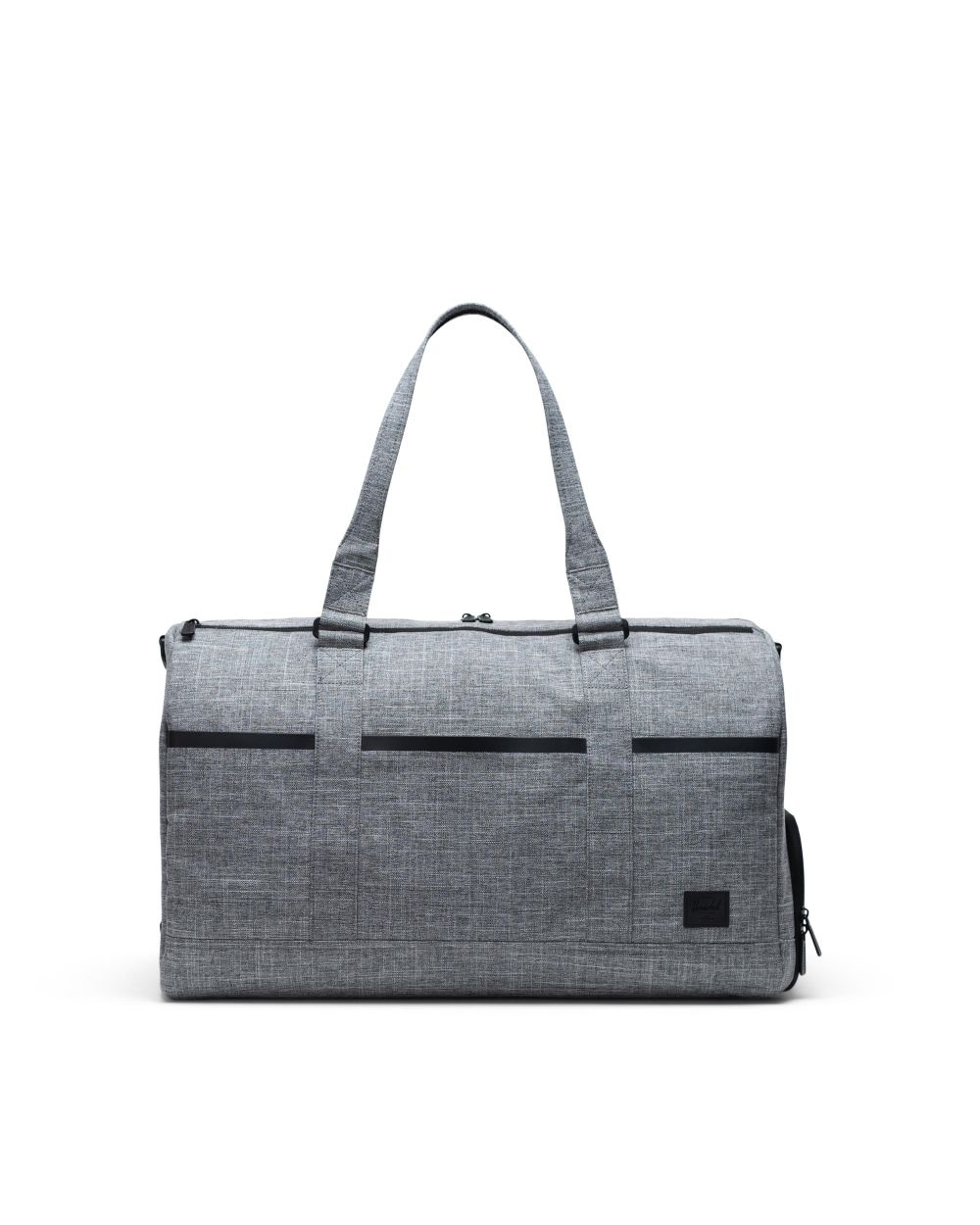 Spend any time perusing the pages of this blog (or the Shop By The Style Guide), and you'll realize that the best road trip gear is paramount to any successful seasonal trips, no matter the time of year. Especially when it comes time to dress for a fall road trip or in this case, a summer road trip, nothing less than the best duffle bag for men will do. And folks, well, I think I've found it. That would be the Herschel Supply Co. Tech Novel Duffle, the perfect blend of functionality, utility and sleek style for days and nights on the go, starting this month and moving through summer and into fall and winter.

Call it the best bag for weekend getaways, or call it a new addition to a rotation that probably already includes road trip luggage, but just be sure you give Hershel Supply Co. a fair look when it comes to the gear you need for your next road trip. Available in a cool and versatile shade of grey dubbed Raven Crosshatch, it's a bag that's as durable as it is stylish to carry — note how well it'll match up with, say, your #OOTD featuring an Oxford shirt as you hit the road. That's only for starters, however, because the Herschel Supply Co. Tech Novel Duffle has plenty going for it beyond just standout good looks.
SHOP: The Herschel Supply Co. Tech Novel Duffle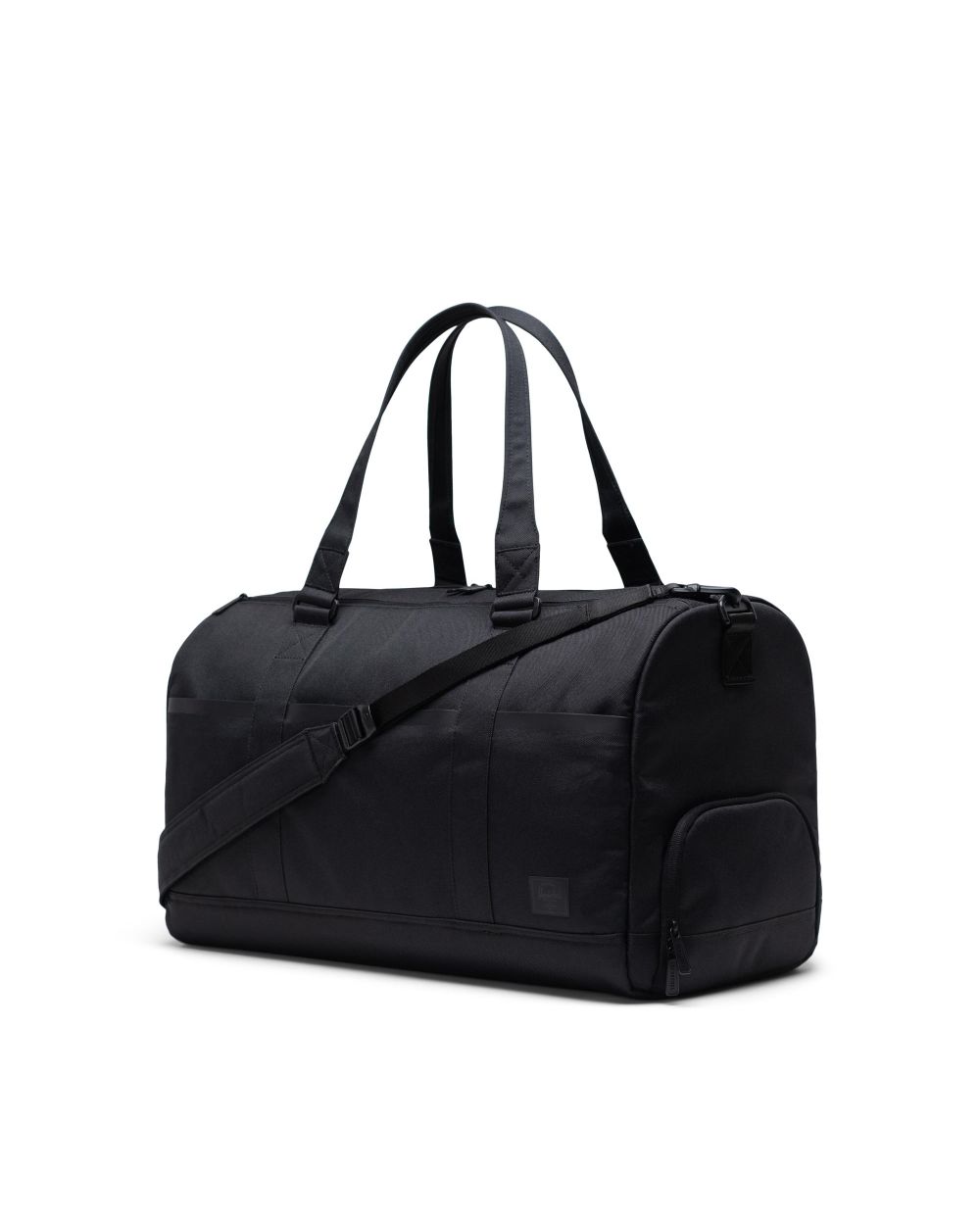 The kicker here when it comes to your new favorite weekender bag is that it's as suited for casual weekend getaways as it is suited for business travel (eventually). That's because this stylish weekender bag — also available in a classic and slick black colorway — featured a fleece-lined 16″ laptop compartment, plus the ability to fit over the top of your Herschel Supply suitcase with a zippered luggage trolley sleeve. Plus, it features the signature Herschel Supply Co. striped liner, a very helpful shoe compartment to hold your new favorite summer sneakers, and 45 liters of carrying capacity.
It's one of the coolest weekender bags on the market, and that's just a fact. You'll only want to pack up the Herschel Supply Co. Tech Novel Duffle for trips near and far. The durable exterior fabric also helps stand up to blustery spring and summer breezes or sand from the beach. Seam-sealed zippers and a removable shoulder strap make this durable bag easy to carry on the go, too. Simply toss it in the back of your car and hit the road for a weekend getaway, no questions asked. If you've been searching for one of the best weekender bags for as long as you've been planning your first summer trip, well, you're in luck: This is the best men's weekender bag to buy right now.
SHOP: The Herschel Supply Co. Tech Novel Duffle