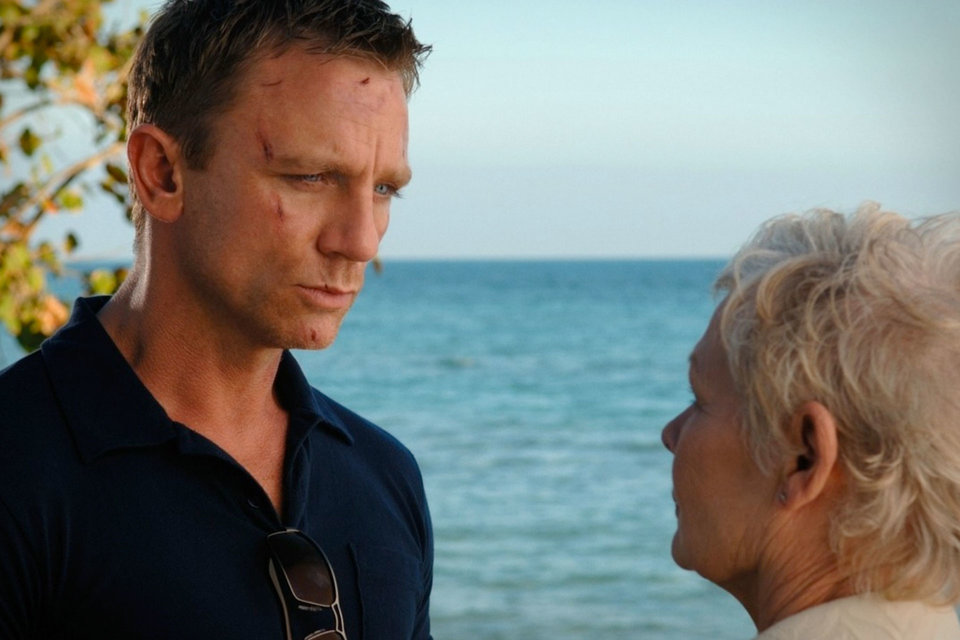 If there's one thing you can count on in this life, it's that the menswear of James Bond (as seen above!) is as timeless, modern and yet classically cool as it gets, all at once. That's certainly the case with today's Style Pick of the Week, the Sunspel Riviera Polo, as sold by UNCRATE and as worn by everyone's favorite secret agent. If you've followed James Bond since Daniel Craig took over before the legendary "Casino Royale," perhaps you recognize, say, the T-shirt worn by James Bond, also made by Sunspel (and featured in this rugged, versatile #OOTD, too).
It helps that now, you can head to UNCRATE to get the equally legendary Sunspel Riviera James Bond Polo, the type of polo shirt that's as comfortable as your favorite T-shirt and even cooler than you might expect. It retails for $135, but if you ask me, it's more than worth the price. After all, the UNCRATE Supply Shop is packed with the coolest menswear and gear imaginable, and what better way to step into a summer Saturday than with some new picks, like your new favorite polo? And because it's too hot out at the moment to wear James Bond's Danner boots from UNCRATE, this stylish men's polo is the next best thing (and that's an understatement).
SHOP: The Sunspel Riviera Polo From UNCRATE 
The Sunspel Riviera Polo is a masterclass in how to make one of the best polos for men, and then in how to keep making it so consistently through the years. Available in Navy — the same polo worn by James Bond — as well as Grey Melange, Black and White, it's an iconic offering done up in a crisp silhouette that's neither too baggy nor too tight. It features a custom mesh fabric for the utmost in breathability, and this classic men's polo is also cut to be worn untucked, like Bond himself would wear it.


If I could give you some advice, I'd urge you to go right out and snag the Sunspel Riviera Polo before the next James Bond movie, "No Time To Die," is released this fall (as UNCRATE notes, the cool Heather Grey Melange colorway is a limited-edition offering that calls back to "Casino Royale"). At the end of the day, there are limitless chances to wear this classic polo, including with your favorite pair of pants — preferably tan chinos or off-white jeans — to summer cocktail parties and casual-yet-polished days at the office. Act now, add this James Bond polo to your rotation, then watch as compliments befitting of a secret agent roll your way.
SHOP: The Sunspel Riviera Polo From UNCRATE