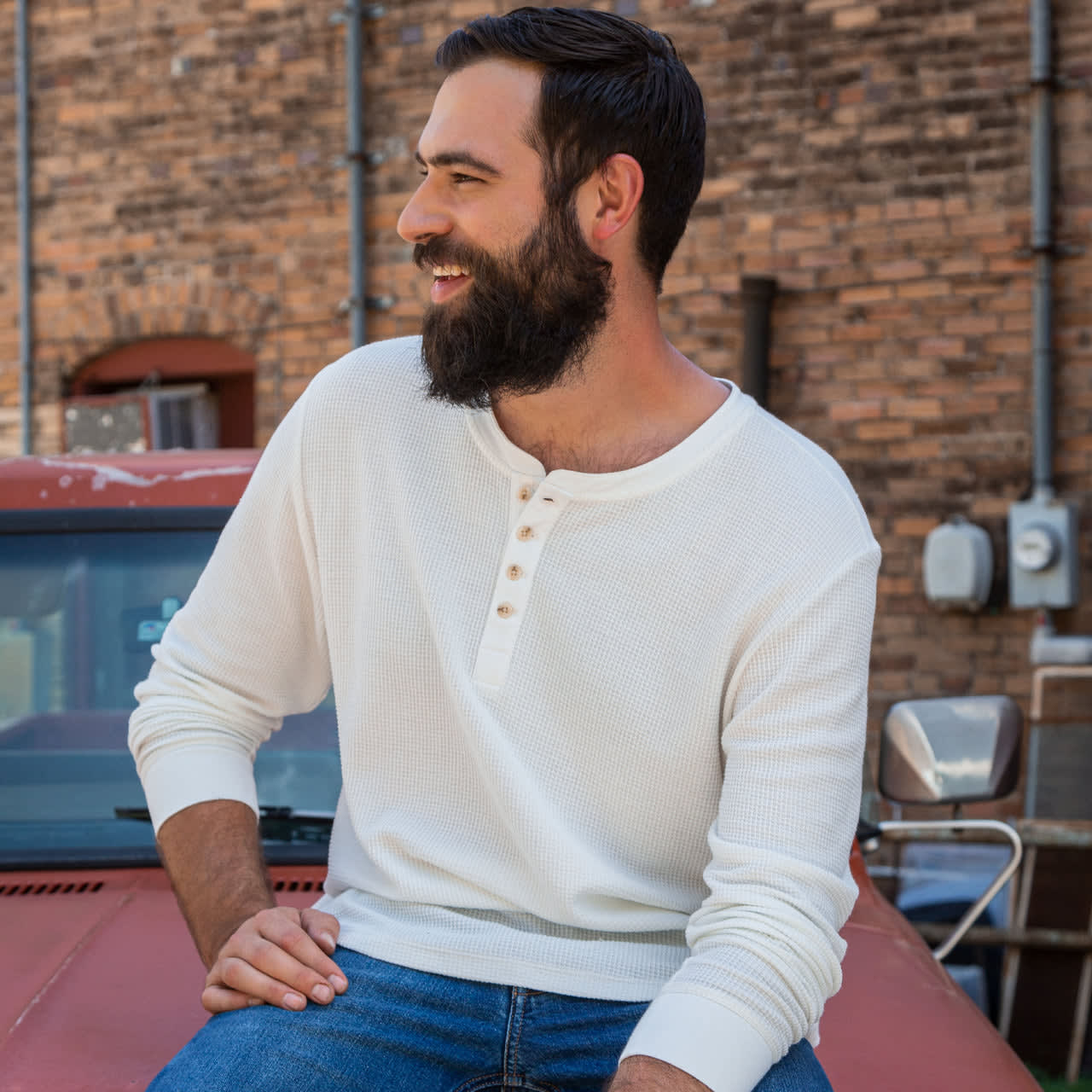 Isn't it nice to know that you can go to one place to get plenty of the best men's style essentials, beyond just, say, the best men's boots? That's the case with Tecovas, the Texas-based bootmaker that crafts rugged Western boots and of course, one of the best men's henleys. It really is like getting a two-for-one deal, knowing that you can step right up and buy rugged men's leather boots at the very same time that you buy one of your new favorite henleys. What do boots have to do with henleys? Plenty, after all. Boots, especially made in the classic Western and ranch styles by Tecovas, are all about function, purpose and rugged appeal. And the best henleys for men started out the same way, first worn by sporting men in Britain and eventually, utilized as an undershirt. History lesson aside (or perhaps, history lesson included, the Tecovas Waffle Henley is a surefire best bet to shop the next time you pick up some Tecovas men's boots.
It's also worth noting that Tecovas — based in Austin — also offers a full range of men's Western wear and apparel beyond just what we've already talked about. They're a true lifestyle brand if you love Western fashion, if you need hard-wearing gear to get you from point A to point B, or if you just value the ideal blend of old-school craftsmanship and timeless style that you get with everything from the brand's rugged Western boots to the essential Tecovas Waffle Henley. Why should you consider adding this henley to your cart the next time you pick up a pair of finely crafted Tecovas men's boots? Allow me to lead the way.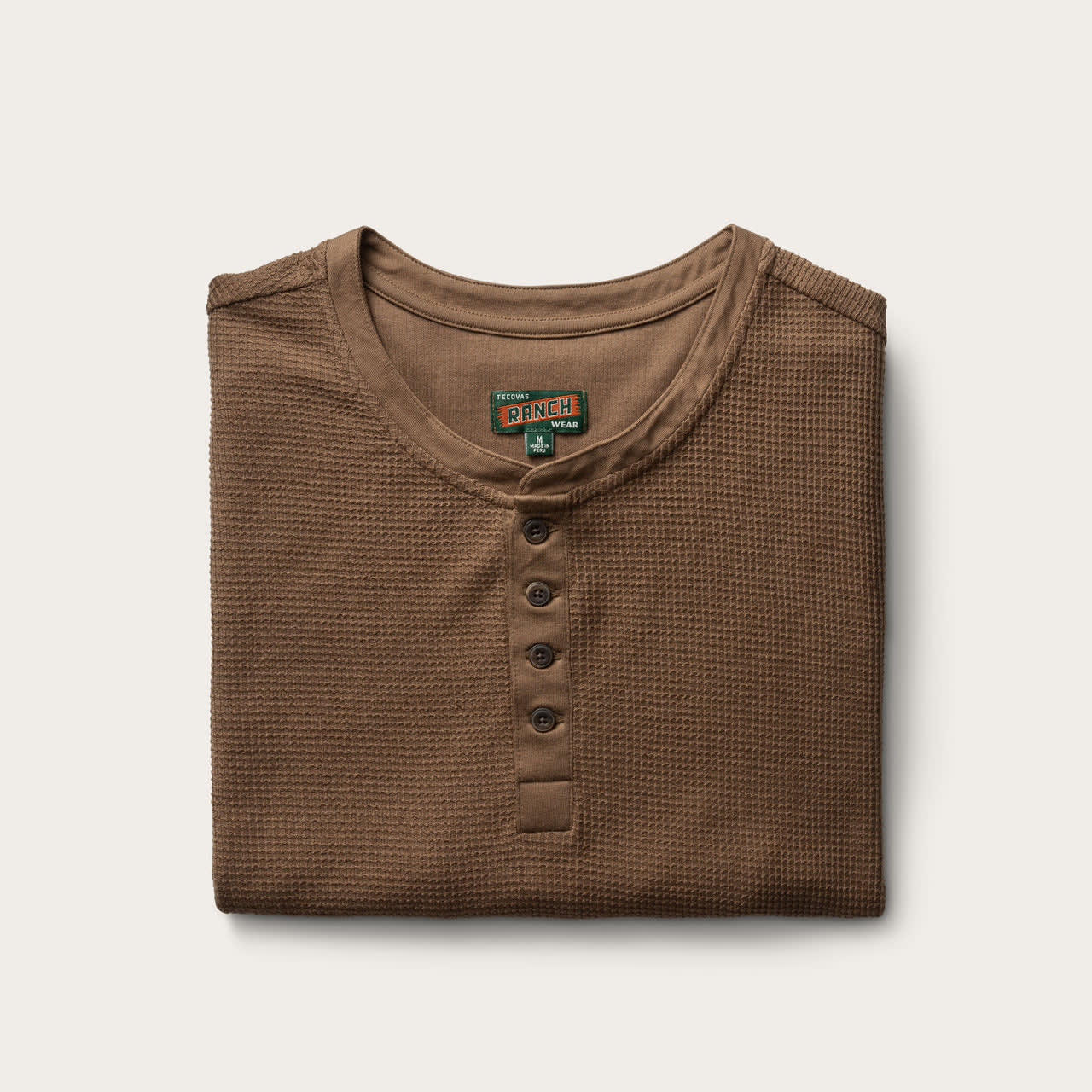 It really does make perfect sense that the Tecovas Waffle Henley is as high-quality and functional as it is (not to mention, it gives you plenty of bang for your buck at under $60). Yes indeed, Tecovas doesn't cut any corners with its handsome and ready-for-anything leather boots, which you can wear for work or play. The same can absolutely be said about the Tecovas Waffle Henley, made from 100 percent pima cotton in a waffle knit that makes it an excellent, insulating base layer underneath one of the best denim shirts or your favorite waxed trucker jacket. So, it's both a lightweight base layer and a henley you can wear on its own, thanks to the unique four-button placket and the textured cotton knit. And of course, it helps that the Tecovas Waffle Henley features elastic sleeve cuffs to customize your fit and layering (go ahead, roll up the sleeves of your flannel shirt).
As if that wasn't enough, the Tecovas Waffle Henley takes the cake as one of the best henleys for men thanks to its versatility. Whether you pick up the natural Bone shade or the surprisingly rich Washed Navy, this is a henley that goes beyond just an undershirt or base layer. Wear it out in the wild West, wear it on the trail or wear it with some of the best weekend pants for men. It's ready for anything, just like the brand's boots. If you end up snagging the Tecovas Waffle Henley, let me know in the comments. Happy layering, folks!