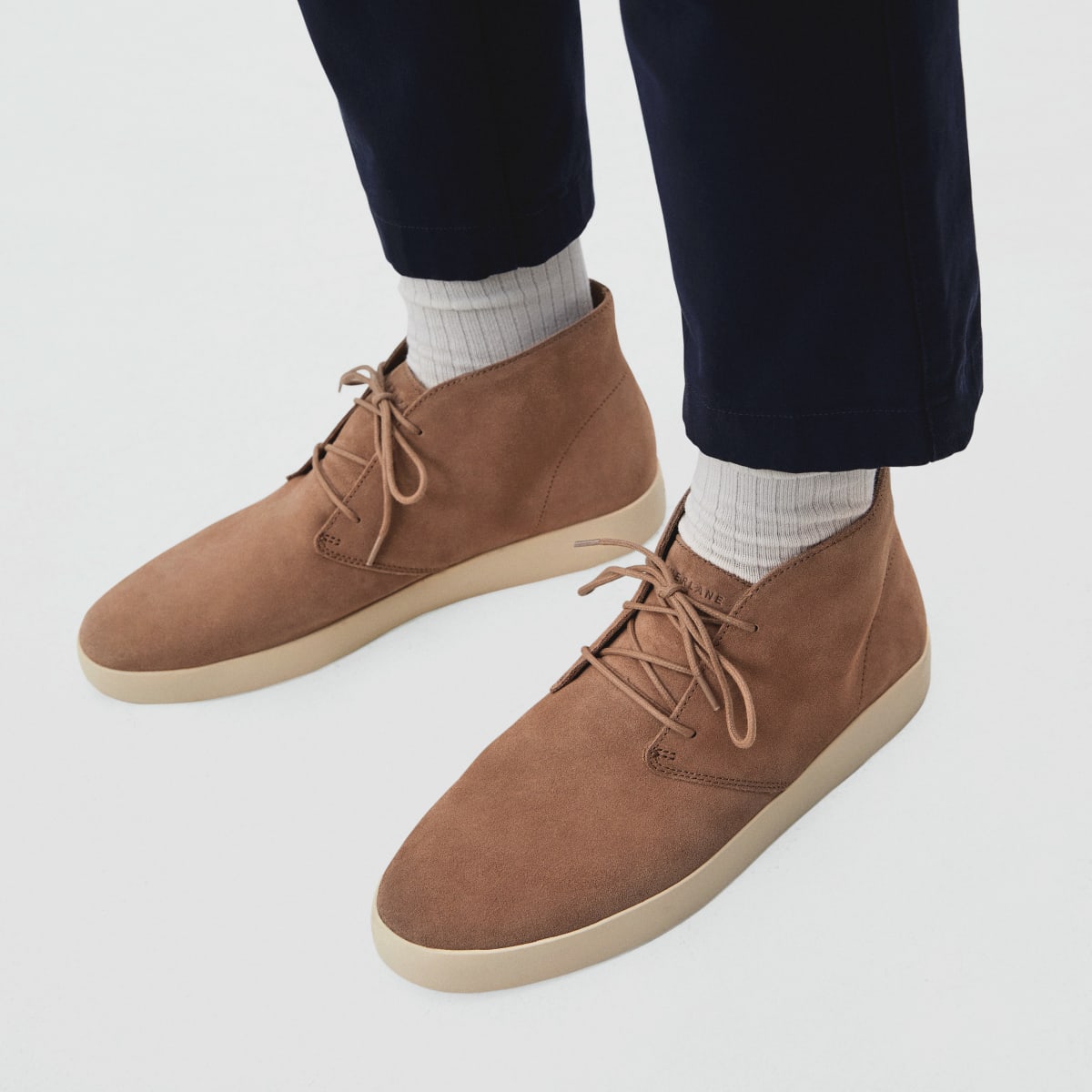 If you've trained yourself in the art of savvy shopping over the years, perhaps you know the sustainable menswear being made by West Coast-based Everlane. The men's and women's brand has built a substantial following over the years by making menswear that's accessible, fairly priced and transparently made, including cold-weather staples like the best sherpa trucker jacket, the best lightweight chore shirt and much, much more. Over the past couple years, Everlane men's sneakers have also become a hot seller, praised for their use of sustainable materials and classic designs. Now though, the brand is taking things a step further with two new additions to its rotation of men's footwear, both of which are sure to please even the most discerning shopper. Those new additions? Feast your eyes on the Everlane Men's Desert Boots and the equally cool, equally well-made Everlane Men's Desert Shoes, all the better for plenty of winter style scenarios (and more) to come.
If you've been seeking some of the best men's shoes, available at agreeable prices and made with classic design in mind, then you'll love both options, and perhaps the Everlane Men's Desert Boots especially. Both varieties are made from 100 percent suede, ideal for temperate climates and warm-weather getaways (and even the office, when worn with tailored jeans or chinos). Whether you select the desert boot variety or the crisp, casual-yet-polished Everlane Men's Desert Shoes, you can't go wrong.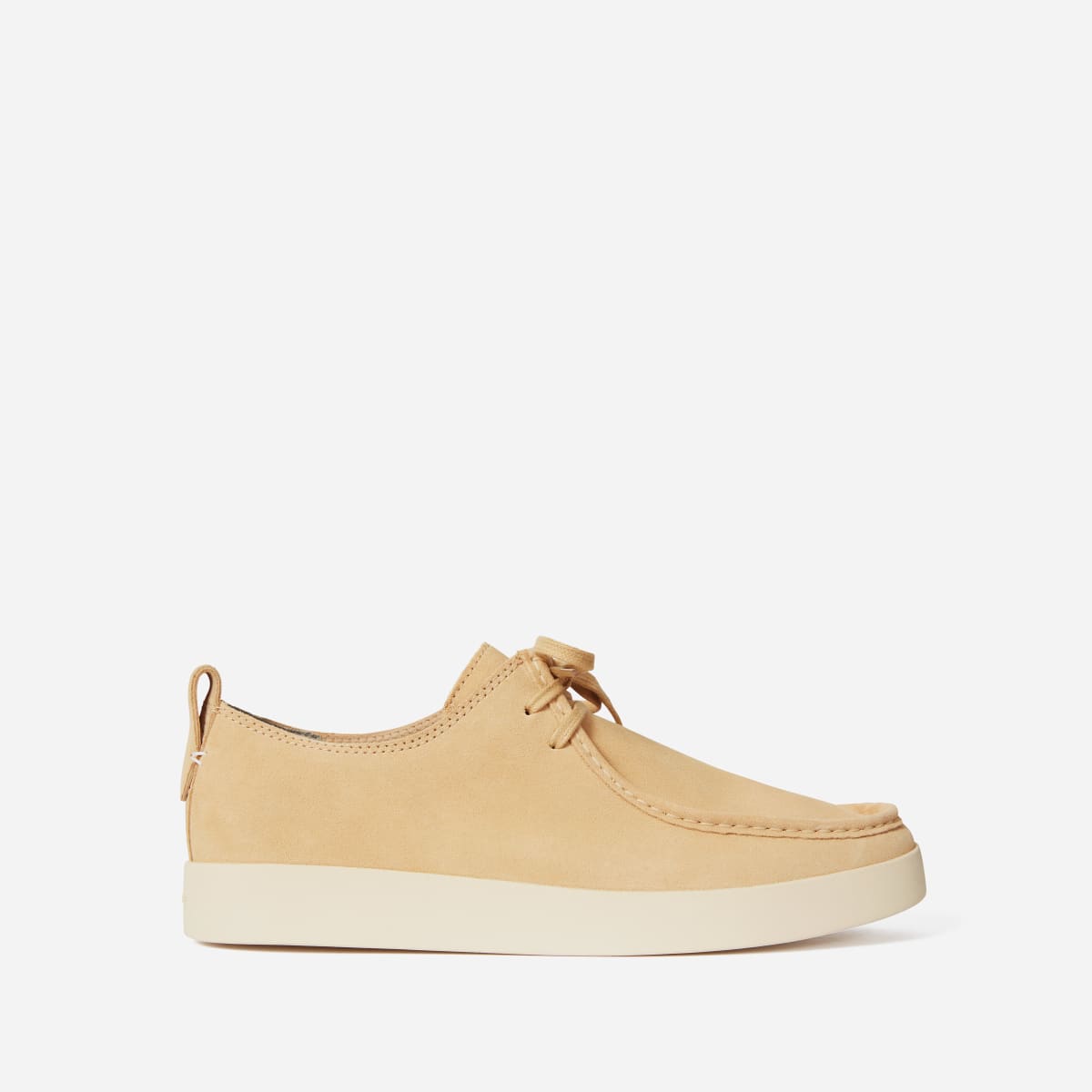 Both the Everlane Men's Desert Shoes and the Everlane Men's Desert Boots are priced to sell at $125, a nice touch that makes either pair equally likely to end up in your shopping cart. And because this is Everlane we're talking about, both sets of Everlane men's shoes are made with eco-conscious design in mind, right down to the 94.2 percent virgin-plastic-free sneaker sole. Sustainability counts as much as style these days, and Everlane knows it. The Everlane Men's Desert Boots also toe the line quite nicely in terms of hybrid style, fusing a desert boot upper with that sneaker sole — this makes them ideal for work, play or travel.
Either option is an expert wardrobe addition, but the Everlane Men's Desert Shoes are particularly cool and classic, with a design that calls to mind classic Clarks Wallabee Shoes. This makes them a solid style move with, say, slim Everlane blue jeans, tailored chinos or even nicely tapered jogger pants, believe it or not. The Everlane Men's Desert Boots might be my personal favorite between the toe styles, what with an ankle boot design that gives them maximum versatility and traction on city streets. Both styles are also available in the same two, wear-with-anything colors: Toasted Almond Suede and Pebble Suede. You'll have to invest in suede protector to get the most out of both the Everlane Men's Desert Shoes and the Everlane Men's Desert Boots, but it's a small price to pay for some comfortable, streamlined and sustainably made shoes.