As we cruise evermore quickly towards the end of summer and the start of early fall, let's turn our attention towards your selection of the best early fall menswear, shall we? It's been a consistent theme as of late here on the blog, and when you find a brand that can help you in the current season — and the one coming up, a brand like Buck Mason — you'd do well to gear up accordingly. Here's where one of the best men's lightweight overshirts enters the equation.
As breezy nights pick up and as you get ready to hit the road for one last getaway, arm yourself accordingly for bonfires and BBQs with the Buck Mason Linen Fatigue Shirt, one of the best overshirts for men and a crucial pick for cooler days and nights.
Of course, this rugged linen overshirt is still lightweight enough to pull double duty both in August and then into September (if layered accordingly). Naturally, you should expect nothing less from a brand that crafts everything from one of the best men's Oxford shirts to a stylish henley for men.
Helpfully, the Buck Mason Linen Fatigue Shirt carries on the brand's tradition of taking tried-and-true, all-American style staples and updating them for today's modern man. It's inspired by fatigue shirts and gets the details right, using a point collar, sturdy front-button chest pockets and a full-fitting cut so you can easily layer the rugged, durable Buck Mason Linen Fatigue Shirt over, say, a Buck Mason T-shirt.
It also doesn't hurt that this dependable overshirt is made from a mid-weight linen, so it's a bit more substantial than other linen fabrics, yet not too stuffy for late summer (nor too light for early fall).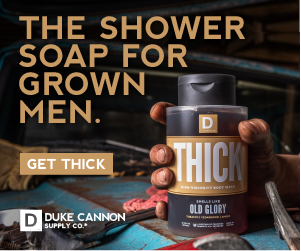 The Buck Mason Linen Fatigue Shirt should wear plenty easily over a breezy cotton tee or even your favorite Buck Mason henley, and it doesn't hurt that this overshirt can work casually (with faded jeans and the aforementioned Buck Mason T-shirt) or a bit more formally (with, naturally, Buck Mason chinos at the office).
Sure, the Buck Mason Linen Fatigue Shirt is pricier than a standard buttondown shirt at $175, but given the fact that you can wear it at home or on the road, as a lightweight jacket or a casual blazer replacement, it's worth the higher price tag — layer up and see for yourself.