Folks, relief is in sight: Gone are the days of lacing up your rugged winter boots to stomp out the door, replaced instead by the opportunity to lace up a pair of the best men's sneakers for spring and summer — and if a new pair is exactly what you need, today's your lucky day. In fact, it's your lucky day on a couple of fronts, because the best sneakers for men to shop this very instant bring even more to the table than one might expect.
Take the SeaVees SeaChange LTT Sneakers, which boast both sustainable chops and classic style. Plus, they're part of a fresh crop of New Arrivals at Huckberry, which is always a solid bet to find the best men's style essentials.
The SeaVees SeaChange LTT Sneakers carry on the brand's California pedigree quite nicely: Low-key, subtle, comfortable sneakers you can wear all spring and summer long, with a penchant for nodding to classic 1960s styles. Based off old court shoes, the SeaVees SeaChange LTT Sneakers get upgraded in an even more modern way, one that few brands are pursuing.
You see, these stylish white sneakers are made with vegan corn leather, in addition to recycled polyester components from post-consumer plastic bottles. How's that for the right balance between style and sustainability?
Crucially, the SeaVees SeaChange LTT Sneakers are also made with a natural rubber outsole and metal-free stitched eyelets, and a memory foam footbed should offer a smooth ride and cushioning from day to night. The SeaVees SeaChange LTT Sneakers blend all the hallmarks of a timeless pair of sneakers with the sustainability you expect from your clothing these days, and that's more than worthy of a spring and summer wardrobe addition.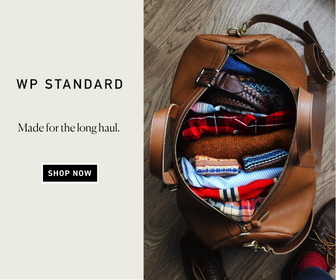 And another thing: You can rock these low-key white leather sneakers with all of your favorite warm-weather staples, from tan chinos and a classic navy polo to grey joggers and a short-sleeve henley without missing a beat.
Oh, and for good measure: The SeaVees SeaChange LTT Sneakers retail for just $92 right now. Sustainable, stylish and affordable? That checks all the boxes for your new favorite pair of sneakers.