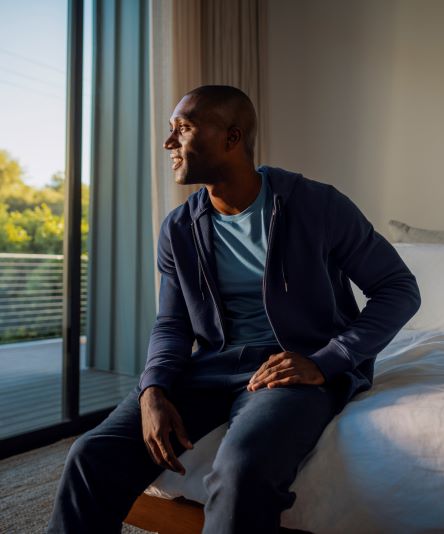 Stepping into the weekend with a one-stop shop in mind for your favorite menswear just got a bit easier – at least, it looks that way to me when I check out the Mack Weldon Daily Wear System. Coming from a retailer as excellent as Mack Weldon, it's a perfect system to consider as we kick off another Friday Read. You see, be it the brand's excellent boxer briefs, comfortable socks, efficient and performance-minded buttondown shirts or the Mack Weldon Tech Chinos that we talked about earlier this week, the NYC-based brand really is one that can help you do it all. Consider this a recommendation or an endorsement to get your weekend rolling the right way. If you haven't yet checked out Mack Weldon, now is the perfect time. And as to some other recommendations for the weekend? Well, I'm glad you asked.
I'm closing out a busy week after an upstate trip with Laphroaig Scotch, so I'm looking forward to catching up on reading and relaxing myself (but not too much – keep on reading!). The trip was a chance to test the brand's latest offerings, and it was an homage to the fact that the famed distillery hosts a fly fishing festival every year in Scotland. From Tuesday's "staycation" at the Arlo Midtown to a fly-fishing demo Wednesday morning and a lovely stay at the incredible Hutton Brickyards in Kingston, NY, it was a seriously unique trip the likes of which I've never been on. Although I wasn't all that great at the tricky sport of fly fishing, I really enjoyed myself nonetheless!
I've got another trip coming up sooner than you might think, as well — I'm hitting the road tomorrow for a one-night getaway to try out what should be an excellent bar and hotel combination, the Riggs Hotel Washington, D.C., which is properly reopening after a year and change of the pandemic. Go ahead and give me a follow on Instagram to keep up with the latest and greatest! And in the meantime, the rest of today's Friday Read is yours for the taking. Cheers, my friends!
Need a new dress shirt or tie as you head back to the office? Well, I've got just the solution for you. The Tie Bar's Semi-Annual Sale is stocking and selling the best men's dress shirts, ties and accessories for a return to the office and summer weddings aplenty, and they're giving you discounts of up to 50 percent off all the while. Sounds like an ideal chance to stock up ASAP.
Here's another reading recommendation for you this weekend. Summer brings with it plenty of opportunities to camp and explore the great outdoors. With that being said, you should certainly keep in mind the fact that you're going to need a dependable jacket for all those pursuits on and off the trail. Head to The Manual to check out my guide to the best cheap North Face jacket deals this season. Good luck out there, folks.
I've been a fan of the excellent men's lifestyle site Primer Magazine since 2012. The site covers everything a guy need to get dressed on the daily, live a fulfilling life, shop in style and decorate your apartment, and that's why it was such a pleasure to cover the best men's watches under $200. Give it a read and let me know what you think in the comments below.
That'll wrap up today's rather quick-hit Friday Read. Want something else to kick off your weekend with energy and spirit in mind? Head over to my twice-weekly newsletter, The Style Guide In Brief — a play off the title of this blog! — where I talk about my favorite new (and old) music, menswear, craft beer and more. If you like indie rock and indie pop, with the classics thrown in, then this is the right way to go (in my humble opinion!). Enjoy the weekend, stay safe and shop & read with style in mind, my friends!