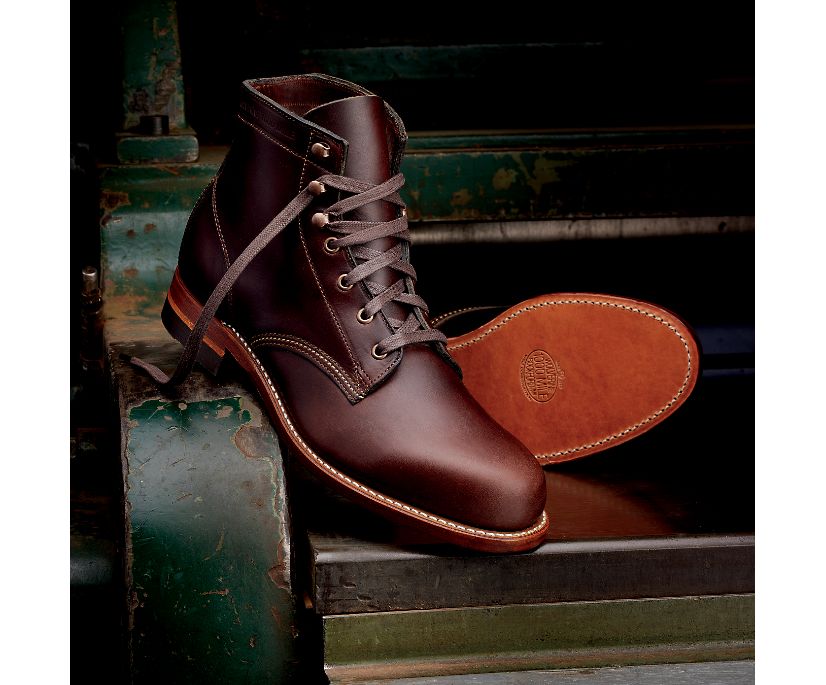 If you've found yourself shopping for or wearing a pair of the best men's boots at any point in the past decade or so, there's more than a good chance you've looked into (or currently own!) the utterly classic, rugged-as-can-be Wolverine 1000 Mile Boots. There's a ton to love about these rugged, durable leather boots, which themselves are a contender for the best classic boots for men. And seeing as it's Christmas Day, well, what better time to shop these boots and treat yourself than right now? You very well might be dealing with inclement winter weather as we speak, and while the Wolverine 1000 Mile Boots aren't typically thought of as traditional snow boots like the L.L. Bean boots to which you might be used to wearing, they're a mighty fine pair of rugged and utterly dependable, stylish leather boots to wear as often as you can (holiday and dressy winter style situations included).
Perhaps you're already well-aware of the prowess of Wolverine's boots, including the Michigan-based brand's more tailored efforts at making some of the best Chelsea boots for men, for instance. Of course, the Wolverine 1000 Mile Boots are much more rugged but no less wearable in a wide range of style scenarios, be it at the office (with tan chinos, a chambray shirt and a shawl cardigan) or at your favorite brewery (with some of the best men's blue jeans and your favorite henley, naturally. Yes indeed, the Wolverine 1000 Mile Original Boots can do it all.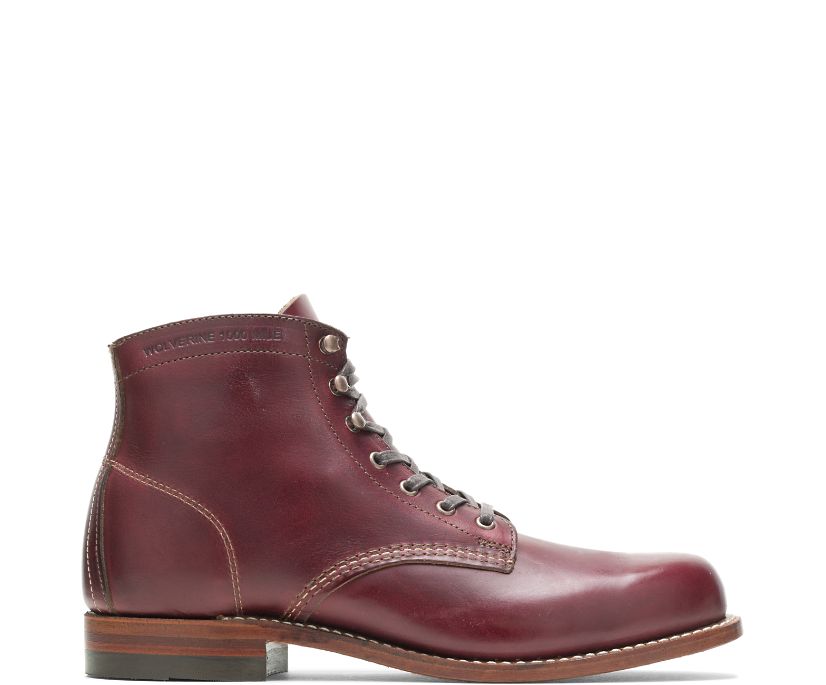 It's not hard to see, in my estimation, why the Wolverine 1000 Mile Boots are so essential and much-loved, and a truly timeless style classic, at that. Let's start with the materials and the craftsmanship, naturally. Rich Horween leather is used to make up the bulk of these boots, which blend the best of handmade skill with rugged durability for a pair of boots unlike anything you've ever worn. Sure, that means the Wolverine 1000 Mile Boots might be a bit stiff out of the box, but for my money's worth, this Wolverine review of sorts is nothing but positive. In a word, the Wolverine 1000 Mile Boots will only get better (and even cooler-looking) the more you wear them. The Vibram heel drives home that long-lasting dependability, and the fact that the Wolverine 1000 Mile Boots are modeled after a 1914 pair from the legendary bootmaker is too historic and neat to pass up.
You can get the downright iconic Wolverine 1000 Mile Boots in four beautiful shades of handsome Horween leather, the kind that stands out stylishly underneath rich indigo blue jeans or chinos in equal measure. And while they're fit for work or play, they're a reliable pair of boots to wear any day of the week, and with anything from trusty work pants and a waxed trucker jacket to olive chinos. Buy 'em now, get a ton of wear out of them this winter, and be sure to rock the Wolverine 1000 Mile Boots right on into spring. They're your new favorite pair of boots.