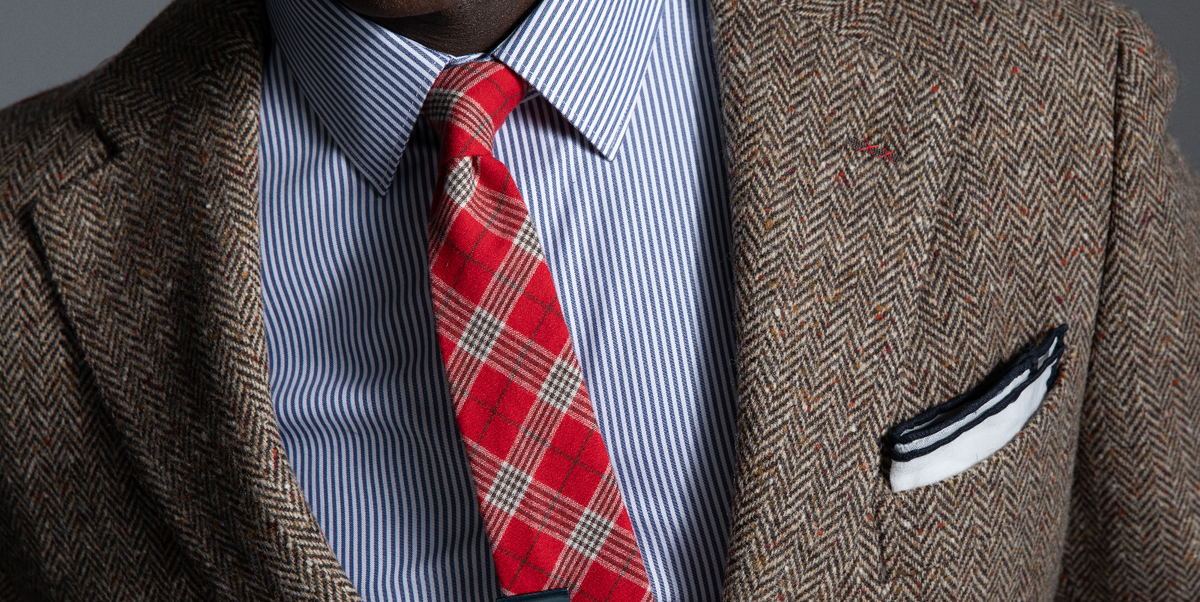 The end of another work week looms, and perhaps, a return to the office has you thinking: You need to upgrade your office wardrobe in 2022. How to do that, when you might very well be rusty at dressing up properly? I can't give you all the tips, but I can direct you towards The Tie Bar Semi-Annual Sale, a whopping final sale offering with discounts on the best office menswear, from shirts to ties to pocket squares. Now through January 18th, get an extra 25 percent off thousands of sale items, including items already marked down 30-50 percent. So, you're essentially looking at as much as 75 percent off at The Tie Bar this weekend into next week. Sounds too good to be true, right? Not once you start shopping, that is. It's time to suit up again, my friends.
Of course, if you're first looking to take on more athleisure-minded pursuits while refreshing your wardrobe, that's perfectly acceptable, too (might I point you toward these sustainable quilted sweatpants for weekend errands and even day hikes?). There's lots to consider when refreshing your wardrobe (and home goods!) for a new year, which I myself have been thinking about through frosty Brooklyn days. I'll have some laidback time in the borough to consider it all across these next few days, with writing on tap for the Huckberry Journal and an exciting project in the works soon for Bespoke Post. I'm making sure to shake things up from sweats with a pair of the best men's jeans, too. It's all happening, and I'd invite you to check out the rest of today's Friday Read to sort your weekend shopping and style. Cheers!
There's no shortage of occasions to prepare yourself for this winter, right? That goes for office-minded dressing (don't forget about the The Tie Bar Semi-Annual Sale), but it's also important to ensure your space at home is in good order, too. Particularly if you want a retreat when you return home, and especially if you're still working for home, I love the well-curated, thoughtful and rugged-yet-refined offering of home goods at UNCRATE right now, including the handsome D.S. & Durga Portable Fireplace Candle shown above. It's the little touches that make the difference, and that could be one of the best candles for your home right now.
As with outfitting yourself for the office or outfitting your home, I'm all about carefully considered details. If you've read the blog, you know that extends to the wristwatch you wear, too. Perhaps you're familiar with VAER Watches, an acclaimed and fast-growing maker of the best men's watches specializing in both quartz (battery-powered) watches and a full section of the best automatic watches for men. They focus on casual, rugged field watches and classically elegant, yet hard-wearing, dive watches, all of which are reasonably priced and very well-made. Give them a look the next time your watch collection needs a refresh.
It's just about the right time to start plotting out your Valentine's Day, right? Or perhaps you're in search of some *ahem* recommendations to forward on to your partner, yes? You're in luck, because I wrote all about the coolest, best non-cheesy Valentine's Day gifts for him over at SPY.com. These picks are anything but ordinary, if I do say so myself. Let me know what you think in the comments.
That'll wrap up today's edition of the Friday Read, hopefully, leaving you with enough time to check out The Tie Bar's Semi-Annual Sale or shop for home goods at UNCRATE — what say you about that, ehh? Speaking of UNCRATE and other outstanding menswear, I've got quite the roundup to send you into your weekend. Check out my Monday blog post, if you please, to read all about the best new menswear at UNCRATE. Serious wardrobe upgrades await, my friends. Cheers again and thanks for reading!