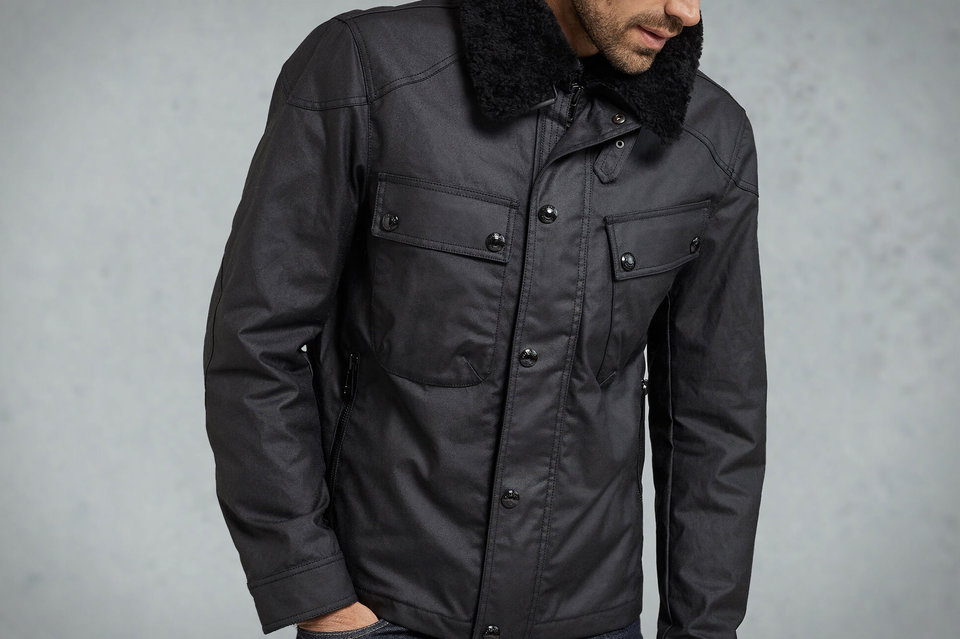 I've talked a lot lately about the search for one of the best men's jackets for winter. 'Tis the season, right? If that sentiment rings particularly true with you today, then I can assure you that you'll love the jacket in question we're talking about from UNCRATE Supply and Belstaff. You see, the rugged and hard-wearing Belstaff Patrol Jacket goes above and beyond what you might have in your closet currently, and it does so in a big, big way. It's one of the best men's winter jackets for good reason, made with all the heritage and history you know and love from the famed British brand — this is very good news for your current collection of jackets, because it's going to amp things up in a hurry.
It also makes sense that you're able to score this luxurious yet hard-wearing jacket from UNCRATE, which has already proven a reliable source for the best boots for men and the best winter menswear, to name but a few standout offerings. Yes indeed, you'd do well to ensure the Belstaff Patrol Jacket graces your shoulders the next time you step out the door this season. But why, precisely? I'm glad you asked, my friends.
The remarkable Belstaff Patrol Jacket is, first and foremost, a remarkably rugged and exceptionally well-made jacket, and one that's inspired by the open road. The waxed cotton build is tough as nails and resists water and wind, crucial as you hit the road and hit the trail this season. And the Belstaff Patrol Jacket also gets the details right, down to the quilted lining for extra warmth and the iconic corduroy collar. Black hardware gives this jacket a sleek and versatile look, the kind you can pair with some of the best blue jeans for men and some comfortable yet durable leather boots.
Now, you don't get all this versatility and dependable style without a bit of an investment, and the Belstaff Patrol Jacket clocks in at a higher price tag than other jackets in your rotation. It retails for $850 at UNCRATE, but when you consider the fact that this jacket is finished off with a quilted winter lining for all-day warmth, it's certainly worth investing in the Belstaff Patrol Jacket. Belstaff, most importantly, doesn't cut corners when it comes to next-level quality and design, and that's part of what makes the Belstaff Patrol Jacket such an essential piece of winter outerwear. Layer up accordingly, folks.