There are plenty of ways to outfit yourself for chilly winter weather, but there's hardly one more classic, refined and yet modern than wearing one of the best men's peacoats. In fact, although it's a sharp style move for guys everywhere these days, the iconic peacoat — like the frankly incredible Todd Snyder Italian Wool Cashmere Peacoat shown above — has humble beginnings on the high seas, worn by naval officers to keep them warm in adverse conditions. The peacoat is a reliable style move in much the same way today, but the catch is this: You can find one of the best peacoats for men online and have it heading to your doorstep in mere minutes. This particular peacoat is coming your way courtesy of one of the country's best menswear designers, with all the specs and style points you might expect. Todd Snyder himself has a deep knowledge of menswear history and style, and frequently references classics like the peacoat, the crewneck sweatshirt, the flannel shirt and more.
What does it all mean to you? It means that the remarkable Todd Snyder Italian Wool Cashmere Peacoat is the right outerwear choice now, while winter continues to stick around. This peacoat is utterly classic in every way, made from super warm wool with 10 percent cashmere, a bit more elegant than the peacoats worn on ship decks — but no less warm.
The Todd Snyder Italian Wool Cashmere Peacoat features a classic six-button, double-breasted design, the better to keep out weather and wind. Chest handwarmer pockets are crucial if you're not on the high seas, while the collar itself can be flipped up to block wind. Yes indeed, the Todd Snyder Italian Wool Cashmere Peacoat is modeled after the best of 'em, with the price tag to match (it's $898 at Todd Snyder — this is the last peacoat you're going to need to buy for a while). The length on the Todd Snyder Italian Wool Cashmere Peacoat is cut to hit at the top of your thighs, so you can wear it over a Todd Snyder flannel shirt for an extra-warm winter layering ensemble.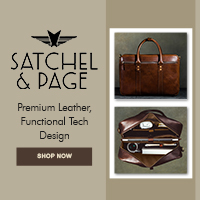 You can — and should — style this durable, classic peacoat over a throwback crewneck sweatshirt for more laidback weekend outings, too (it's kind of like the Billy Reid Bond Peacoat, in that regard). Any which way you wear it, but especially with tailored dress trousers and a timeless cardigan, the Todd Snyder Italian Wool Cashmere Peacoat is going to keep you warm in utterly classic style. I can't think of a better way to get dressed for winter than that.