'Tis the season to… shop some of the best men's dress boots, if you ask me, and if you've been reading your favorite style blog, perhaps you agree. Where to start your search for boots that strike the right happy medium between rugged and refined, between durable, dependable and yet sleek? That answer — at least in my book — is quite easy.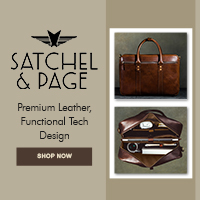 Head over to TAFT, makers of a wide range of the best men's boots (and dress shoes), with enough designs to suit every style. Today though, we're talking specifically about the TAFT Mack Boots, a versatile and handsome pair of the best boots for men to carry you through this season. I'm also a fan of the more rugged captoe TAFT Rome Boots, and both pairs are worthy of your consideration right now.
It's your best bet right now to pick up the TAFT Mack Boots in a brand-new, fall-ready shade of Brown. It's a deep, rich color that works with fall tones ranging from olive to burgundy to tobacco tan and of course, navy blue as found in the best jeans for men. As luck would have it though, the TAFT Mack Boots have plenty of the right design specs to make them worth your while, too.
To wit: The TAFT Mack Boots feature handmade, Blake stitch construction, which makes 'em resoleable after years of wear. They're also handcrafted in Spain, always a hot spot for the best shoes for men. The brown Spanish Suede upper on the TAFT Mack Boots adds some nice, fall-ready texture and style.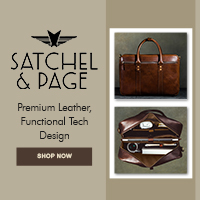 What's more, the sleek wingtip profile should sit nicely underneath everything from an aforementioned pair of the best jeans for men to a fall-friendly wool suit. Between the refined style, the standout construction and their all-around great looks, the TAFT Mack Boots are absolutely worth the price ($295). Style them accordingly today, my friends.