Folks, the time has come again: I'm gearing up to hit the road with my favorite travel essentials, all in pursuit of yet another story in my many freelance writing adventures. As luck would have it, I'm once again venturing down to Austin, Texas — a favorite city of mine that's also a second home to one of my favorite brands, Huckberry. Naturally, gear from the retailer is just the right blend of rugged and refined, ready for just about anything — and I wouldn't have it any other way.
The reason for my trip? Exploring the city and getting to learn plenty more about Still Austin Texas Whiskey, a rising Texas whiskey brand that should fit nicely into my spirits writing over at Maxim.com. Naturally, I'll be wearing Huckberry menswear as I venture around the city and the distillery itself — from Texas whiskey blending sessions to cocktails and bar visits, there'll be no shortage of some of the best Texas whiskey around.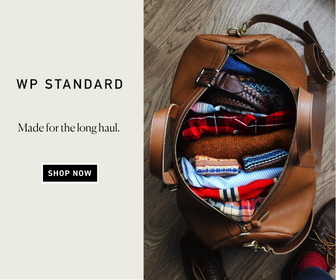 If you want to keep up with my travels, give me a follow on Instagram. In rather exciting news, I'm hoping to use Saturday to explore some favorite spots from past trips, like Easy Tiger's beer emporium and the righteous blend of iced coffee, cold craft beer and tasty food trucks over at Cosmic Coffee. In the meantime, do yourself a favor and gear up for your own weekend with gear from Huckberry — tomorrow's Style Pick of the Week is on the way, and as always, thanks so much for reading!