There are certain men's style essentials you come to rely on over the years, classic men's style picks you can be sure look great in practically any situation. That's especially true as you build your wardrobe from the ground up with some of the best casual shoes for men, which could account for everything from the best chukka boots to stylish men's sneakers to a pair of the best boat shoes for men.
All are certified style classics, all belong in a well-rounded wardrobe, and your new favorite pair of boat shoes enters your wardrobe today via the good folks at Huckberry (where else, am I right??).
And the pair in question comes from Rhodes Footwear, a brand dreamed up by the Huckberry team with a penchant for making a wide range of shoes, from the best Chelsea boots for spring to, of course, the Rhodes Footwear Tahoe Boat Shoes that are the first order of business today. These appealingly rugged boat shoes fall right in line with the Rhodes Footwear ethos — there's classic style, there's durability and there are more than a few touches that elevate them above typical boat shoes (in this case, quite literally).
When it comes to the Rhodes Footwear Tahoe Boat Shoes, they're perfect for bridging the gap between spring and summer, when you still want shoes with some substance and dependability (note the sturdy Montagna outsole). These handsome boat shoes (as Huckberry says) are designed with a contrast-stitch moc toe upper and three-eyelet construction, giving them a more souped-up feel than other spring and summer slip-ons.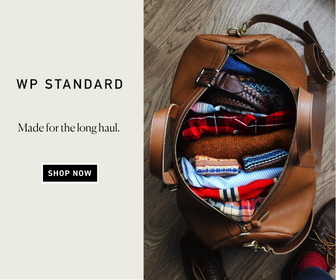 And of course, they're also leather-lined for added comfort, and for good measure, the Rhodes Footwear Tahoe Boat Shoes are crafted with care in footwear mecca Leon, Mexico. You could call them boat shoes you can count on, you can call them a spring and summer must-have, or you could simply dub them your next footwear purchase. Either way, the Rhodes Footwear Tahoe Boat Shoes won't let you down.