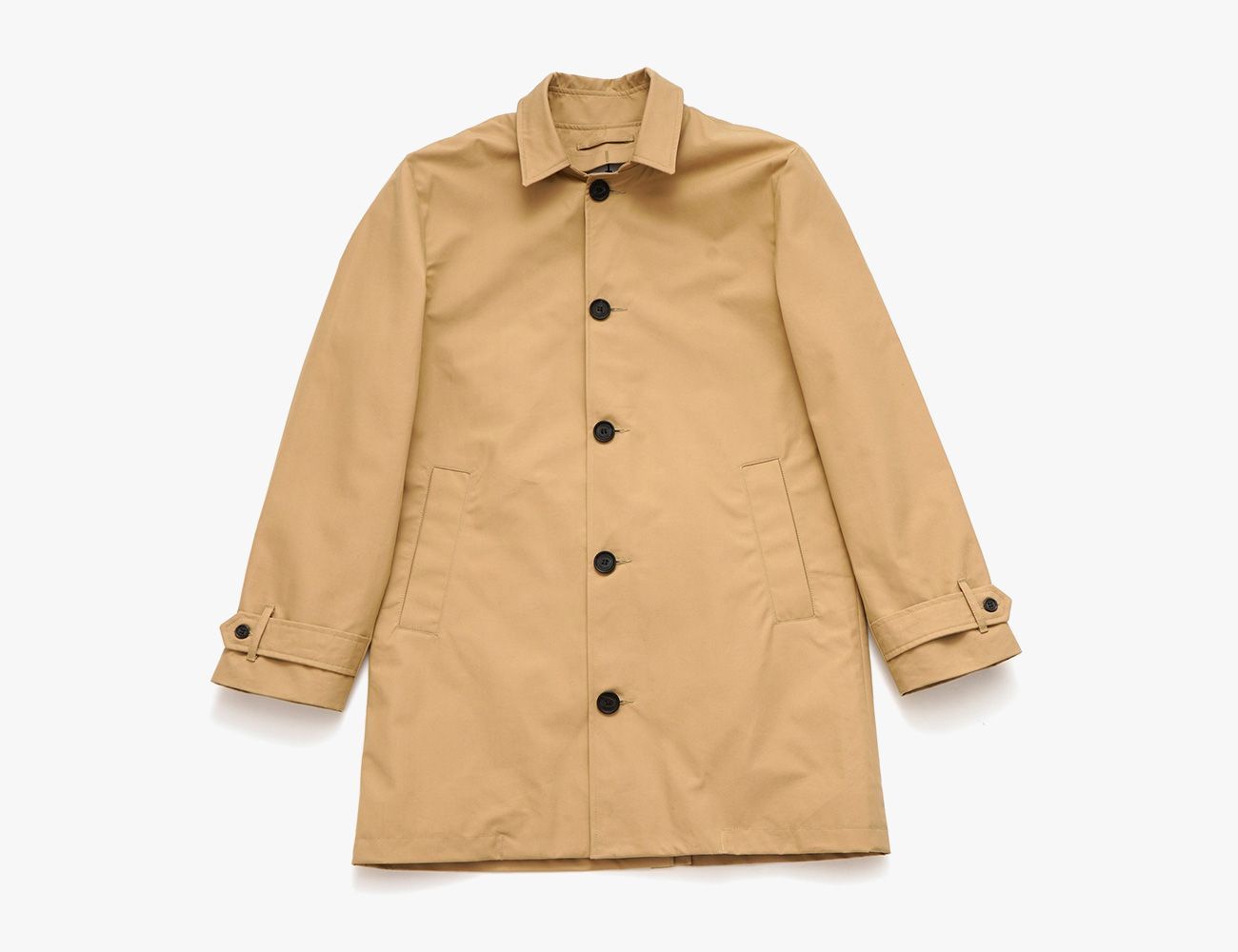 As I've said before, it seems as though the search for seasonal essentials, like one of the best spring rain jackets, never quite ends, does it? After all, you might have a spring rain jacket you know and love, but is it quite as good as the ever-stylish, ever-functional American Trench Coat? My thinking is, it could be close, but it's not anything like the American Trench Coat, an aptly named piece that helped launch this Pennsylvania-based brand back in the late 2000s. I've been a fan of American Trench's stylish socks for years (dating back to 2015, in fact!), and this durable, stylish trench coat is one piece that's also won the brand its fair share of admirers.
These days, this USA-made menswear brand has a slightly larger product assortment and is sold by more retailers (like UNCRATE), but the message and mission remains the same: Carefully crafted goods made in family factories throughout the U.S. Of course, the American Trench Coat is still one of the best men's jackets for spring, period, that you're apt to wear this season. In fact, it's American Trench Coat 3.0, the third iteration of this must-have spring rain jacket. First things first: You should know that American Trench gear doesn't go on sale very often, but trust me: Stylish rain jackets like this one are worth investing in(it'll run you $849 at American Trench). So, back to the business of the American Trench Coat, ehh?
SHOP: The American Trench Coat
The thing is, before investing in one of the best men's trench coats, it pays off to know what exactly you're getting. And this stylish men's spring jacket all starts with the right fabric, naturally. In this case, that means we're talking about a ventile cloth shell finished off with a DWR coating for crucial, weather-ready performance. The American Trench Coat is also lined in cotton glen plaid check fabric for a touch of tailored style and some added warmth against a chilly spring day. The coat is cut trim but should work to layer up with your favorite blazer and a classic Oxford shirt underneath, according to the brand.
Oh, and perhaps the most important part: This stylish trench coat is made in northern New Jersey by a luxury outerwear company, the right way. Last but not least: It also features a detachable hood, and you can pair it up with a quilted warm liner (sold separately) to finish things off in a way that's as functional and cozy as can be. So, if you've taken stock of your spring outerwear rotation and decided an upgrade was in order, then the American Trench Coat is the right way to go.
SHOP: The American Trench Coat