My friends, thanks for joining me on another fine holiday Friday in December. I got out of the city and into the rugged countryside of Wyoming last weekend with Wyoming Whiskey, but this week, I've been back in the New York groove, enjoying the holiday season thanks to a jam-packed schedule. To celebrate Repeal Day, I trekked to the historic Clover Club in Brooklyn to raise a dram of Dewar's, and last night, I sipped on Jefferson's Aged at Sea Bourbon at a special holiday media event. 'Tis the season, after all!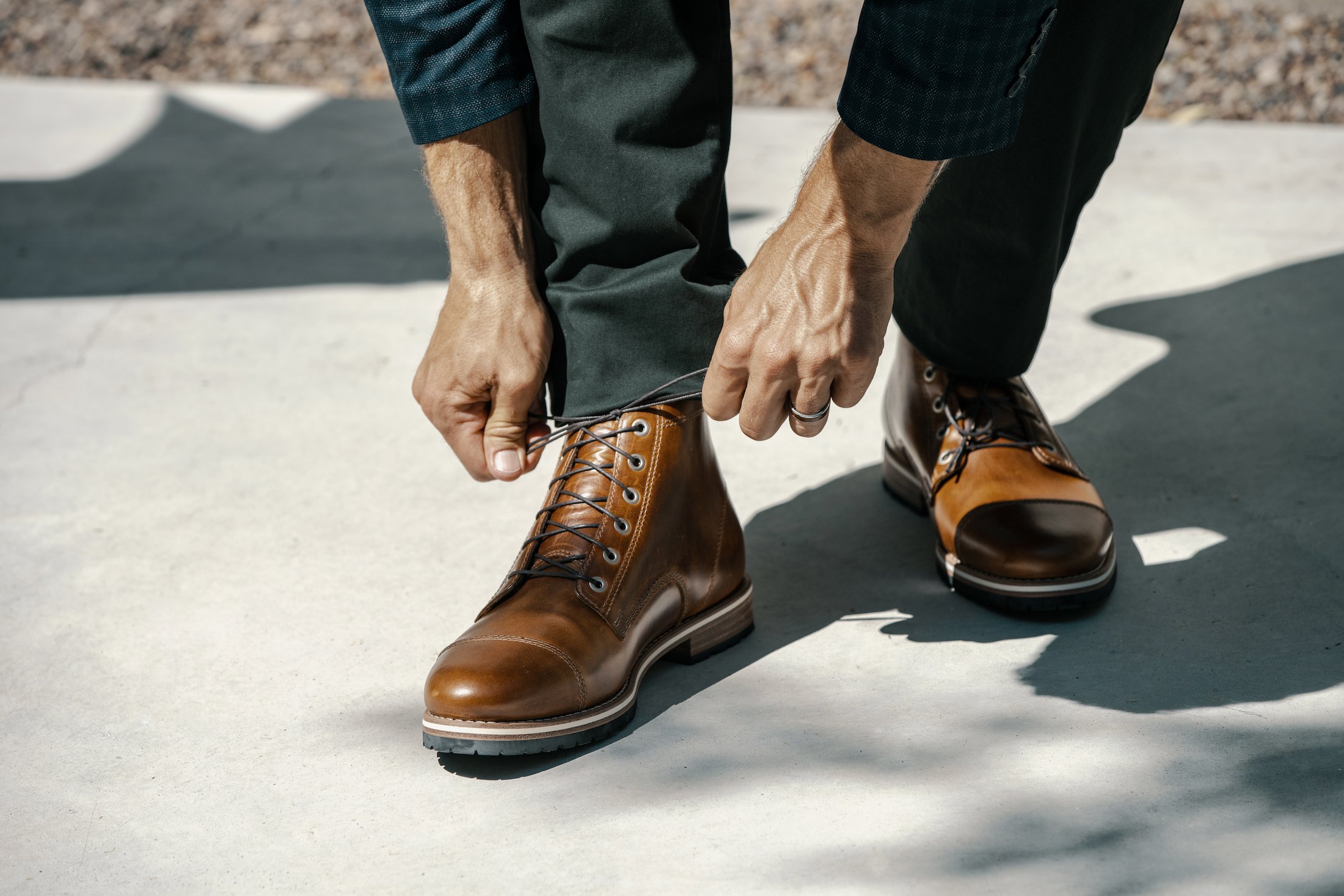 I've done it all with the help of HELM Boots, one of my favorite boot brands of the moment (and the past several years, no less!). If you look closely above here, you'll spot some stylish HELM boots, in fact. These boots are dependable, durable and made on custom last designs from the Austin bootmaker, and the brand's Southeast Austin shop is very much worth a visit if you're in the city, too.
It's an exciting time for the brand as well, as they just debuted the HELM Finn Boots, a sleek, rugged-yet-refined pair of stylish Chelsea boots perfect for plenty of stylish holiday dressing. While this isn't in fact a sponsored post, think of it like an intro to what could become your new favorite pair of Chelsea boots.
For now, I'll leave you to explore the full rotation of stylish men's boots at HELM, since time is of the essence given a packed holiday schedule. Be sure to check back for tomorrow's Style Pick of the Week, and in the meantime, stay safe, healthy and stylish!