There are times when you want to hit it right down the middle of the fairway, so to speak, in terms of your spring style essentials. Times when you want to look polished and crisp without overdoing it, without looking sloppy and without veering too far away from pieces that you know and love.
Take one of the best Oxford shirts, for instance. So named for the iconic fabric that makes up its design, the classic shirt is one that's tough to improve upon — unless, of course, you're Todd Snyder. And that's where the Todd Snyder Favorite Shirt does its job so handily.
The all-American designer already specializes in modern updates to rugged classics, like one of the best field jackets, and something as timeless as the Oxford shirt is a ready target for the New York company to take on — and improve, for that matter. As the brand itself says, it just might be time to "say hello to your new favorite shirt," and the Todd Snyder Summerweight Favorite Shirt steps right up to the tee and knocks it down the middle of the fairway.
It's so named because the Todd Snyder Favorite Shirt features the kind of details the designer himself appreciates, from small touches like the perfectly rolled collar and the front-button chest pocket to larger details, like soft and breezy cotton construction. Plus, the Todd Snyder Favorite Shirt features cool details like a locker loop — you could easily see this shirt hanging on a wooden peg in a cool menswear shop, right? That's all the better, because the Todd Snyder Favorite Shirt is exactly the kind of effortlessly cool piece the namesake brand has perfected over time.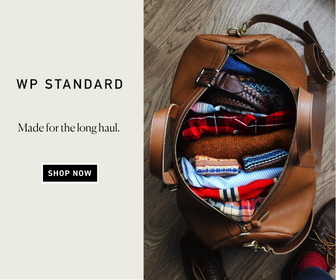 Plus, it's available in nine color and pattern options, from a simple sky blue number to some distinctive stripes. Best of all is the fact that you can wear the Todd Snyder Favorite Shirt untucked with expertly faded blue jeans, or else tucked in underneath your favorite blazer alongside crisp navy chinos this spring and summer.
And yes, the Todd Snyder Favorite Shirt is an investment at nearly $150, but if you've tried Todd Snyder menswear, you know that it's very much worth the price. Go on then — your new favorite shirt awaits.