Leave no stone unturned in your search for the best menswear essentials for spring, starting with your new favorite jacket for breezy spring days. Take a cue out of the Buck Mason style playbook — one that focuses on rugged-yet-versatile upgrades to modern classics — and reach for something like one of the best chambray shirts, then round things out with today's featured style pick. That pick in question is the Buck Mason Canvas Rider Jacket, a style modeled after vintage outerwear that manages to look just as fresh and dependable today as it might have decades ago.
It's modeled after workwear jackets, like the kind made years ago by brands like Dickies, yet with a bit more modern flair in terms of fit and design. The Buck Mason Canvas Rider Jacket boasts soft sueded cotton canvas in a 7.5oz. weight, which should prove ideal for throwing on atop one of Buck Mason's stylish T-shirts or your favorite spring polo on breezy, casual days.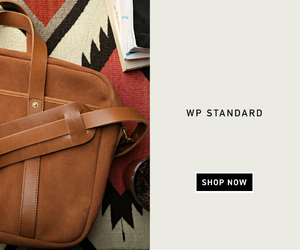 Beyond that, the Buck Mason Canvas Rider Jacket comes in a highly wearable Sand color: It fits right in with lighter, breezier spring color palettes, no doubt about it. Plus, if you prefer the casually cool, vintage-minded stylings of other Buck Mason menswear must-haves, this jacket should fit seamlessly into your wardrobe.
Other details on the Buck Mason Canvas Rider Jacket are a bit more subtle, from the slanted hip pockets (like other classic workwear jackets) or the button cuffs, which you can flip up for a bit more comfort and airflow. Of course, the Buck Mason Canvas Rider Jacket also features three-piece workwear sleeves for a touch of added mobility.
And yet, this jacket might best be worn with a pair of classic Buck Mason jeans, a soft T-shirt and your favorite chukka boots for laidback spring pursuits aplenty. When you're searching for a go-to, casually rugged spring outerwear option, this rugged, durable canvas jacket from Buck Mason is a new must-have.