As I've talked about often here the past few weeks, building out your menswear wardrobe — even for the enthusiasts among us — still requires a bit of advance preparation. After all, by the time spring rain rolls into town, you're hopefully already outfitted with one of the best spring rain jackets, right?
And how does one best prepare for spring's worst? By shopping the best menswear deals early and often, and from brands you can trust — a brand like Filson, which is running a true rarity these days: The Filson Spring Sale. Sounds too good to be true, right? Bear with me, my friends.
Pacific Northwest heritage outfitter Filson, rather incredibly, is offering 30 percent off some of the best heritage menswear, now through Sunday. Yes indeed, that's right: Now is the time to shop and save on Filson men's style essentials, the likes of which haven't quite seen discounts in some time (if ever!).
The great thing is, this sale — again, through Sunday! — includes plenty of current in-season essentials, from the downright useful Filson Swiftwater Rain Jacket to the summer-friendly Filson Dry Tin Cloth Shorts. While there are some exclusions (like the Filson Mackinaw Wool Cruiser Jacket), there's more than enough on hand when it comes to the best spring menswear to justify jumping wholeheartedly into the Filson Spring Sale.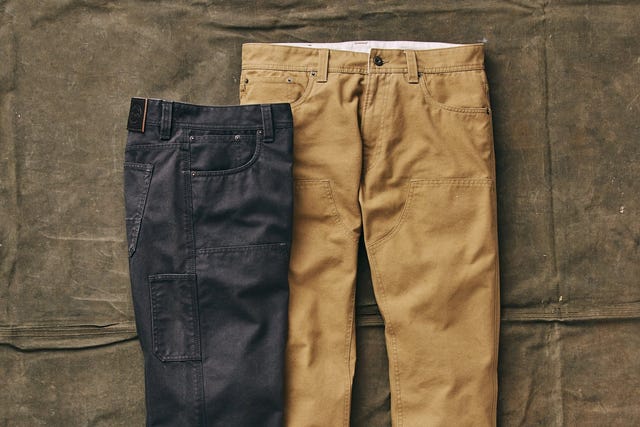 You'll find picks both more easygoing and more rugged, like the essential Filson Dry Tin Five-Pocket Pants, which are more than suitable for yard work or going off-grid, yet cool enough to wear back in town (if they're clean, that is). It's also tough to pass up a deal on Filson bags and accessories, including 30 percent off the go-anywhere Filson Dryden Briefcase.
And one last thing: There's no real catch when it comes to the Filson Spring Sale, other than that the sale ends this Sunday (April 30th!), and that inventory in some key styles is moving fast. Either way, you've got your sights set on high-quality wardrobe upgrades while saving a few bucks in the process. Go to it, my friends.