As much as you might have updated your uniform over the last, say, two years to reflect more casual menswear and casual times, there's still something to be said for getting dressed the right way with a pair of the best men's pants. Yes, that's right: I said it, and you're going to have to get dressed in sharp style again one of these days. Enter Billy Reid and the seriously cool, versatile Billy Reid Moleskin Jeans. They're a perfect example of the ways in which the Alabama-based namesake brand remains one of the best menswear designers in the country.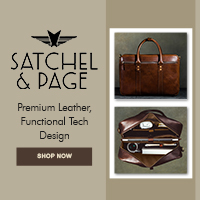 Billy's focus is on giving the classics a fresh, modern and yet still timeless spin, whether it's one of the best sweatshirts for men — updated with neat elbow patches — or the classic Billy Reid Bond Peacoat. He really doesn't miss a beat when it comes to blending the more rugged with the more refined, which is why pieces like the Billy Reid Moleskin Jeans are the perfect way to ease back into wearing more traditional pants (as comfortable as your sweatpants might be, that is). It starts with the Portuguese-made construction and the careful use of just a hint of elastane for comfortable stretch, turning the Billy Reid Moleskin Jeans into a next-level pair of pants, so to speak. It gets better from there, luckily.
As ever with Billy Reid menswear, it's the details that make the difference, and the Billy Reid Moleskin Jeans are packed with small touches only one of the country's top style designers can provide. Take the custom hardware on the front center of these stylish slim-fit jeans, not to mention the ultra-soft fabric and the tailored fit throughout. It's the little things and the big things that Billy Reid gets correct here, turning these into some of the best pants for men. But remember: That touch of stretch makes them more comfortable right out of the box than stiff selvedge jeans, and that's not a bad thing, either. They're also available in rich colors like the khaki-esque Rubber and the wear-with-anything Earth Green shown above. Fear not the higher price tag ($228 at Billy Reid), because these are going to provide some nice bang for your buck.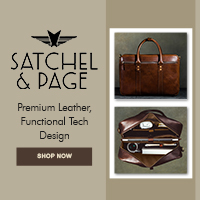 The Billy Reid Moleskin Jeans are going to replace even your most treasured pair of sweatpants, and they also might even replace a pair of your favorite jeans (remember, moleskin is like a brushed cotton, a nice change of pace from classic, much-loved Billy Reid men's jeans). The Billy Reid Moleskin Jeans are a change of pace from the ordinary, wearable with anything and everything from one of the best henleys for men — which you can also find at Billy Reid — to a tailored shawl cardigan for rugged winter layering. You can even wear the Billy Reid Moleskin Jeans with a classic T-shirt and a trucker jacket for the ideal blend of high-low style. When it's time to get dressed properly by wearing "real pants," I'd wager the Billy Reid Moleskin Jeans are going to prove more than essential — they might even become a new favorite.