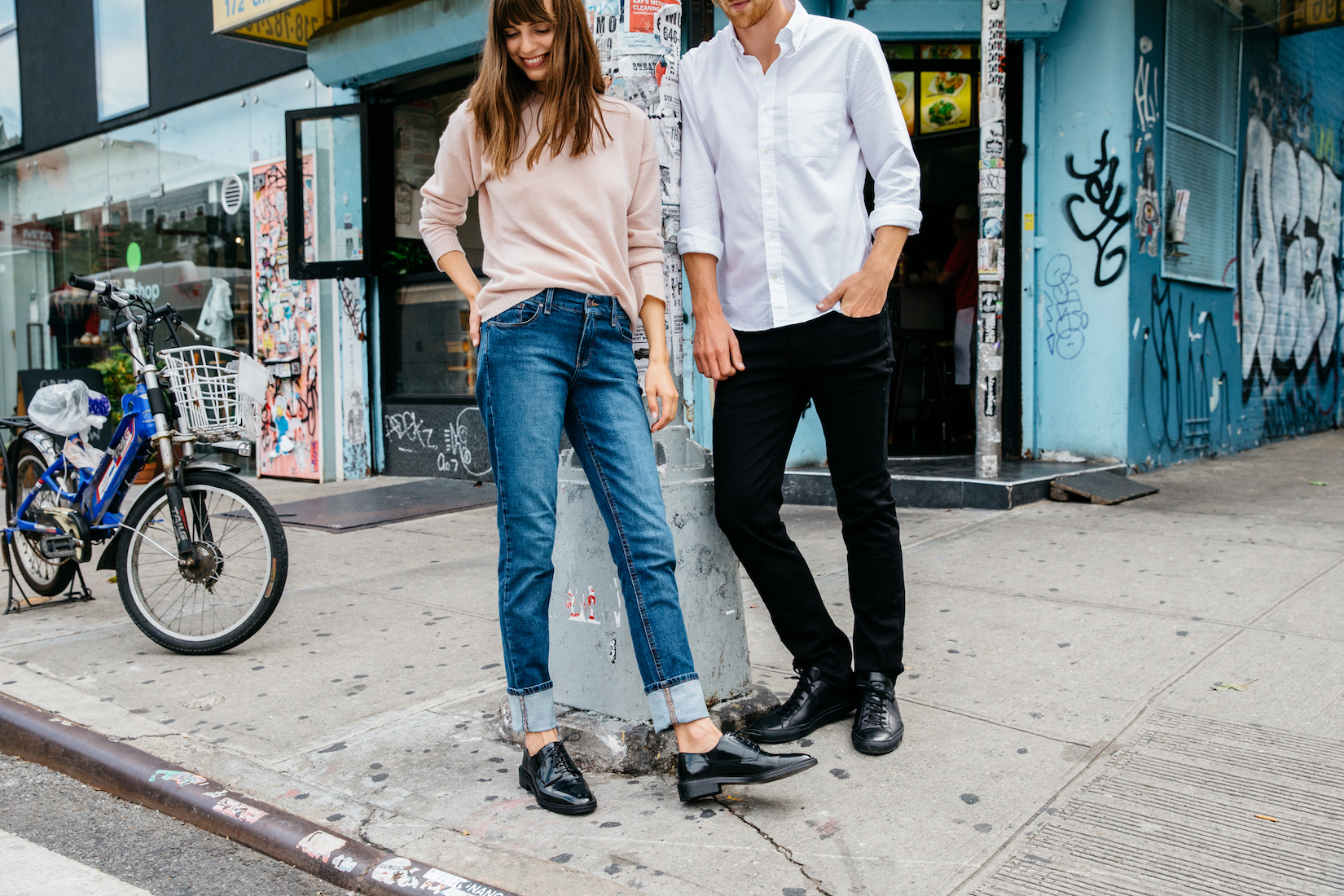 There's no time to waste on a summer Friday, so thanks for joining us for today's Friday Read. I've certainly kept busy on the writing front this week (check out my latest for The Manual and Maxim here), but as ever, that's no excuse not to dress in style. If you agree, and I think you should, (that's why we're here with today's blog, after all!), then there's one place to go to stay cool and stylish in the heat this weekend. That'd be with a pair of Mott and Bow men's jeans, a nicely priced, super-premium way to get jeans in multiple fits (from Slim and Straight to Skinny) and washes for every occasion and wardrobe. Consider this my recommendation to start your weekend, one you're likely familiar with if you caught my post on the best pocket T-shirt for summer earlier this week. It's always worth reconsidering a brand that does one thing so well, so think of this endorsement like my own Mott and Bow review. What are you waiting for? The clock is ticking, and so is the time to start planning your own stylish weekend.
Now, onto the next order of business here in my weekly recap. I've got another recommendation for you to kick things off, especially if you're inclined to tune in to some music throughout the weekend. As you very well might know, I author a twice-weekly music-menswear-craft beer newsletter, The Style Guide In Brief, which covers my favorite bands and my favorite menswear in turn (bands like The Strokes, essentials like a stylish denim jacket). It's worth subscribing if you pull your style inspiration from the stage, or if you just want a listening recommendation and a new beer to try throughout the weekend.
I'll be working on the next edition prior to tomorrow morning, when it'll hit your inbox. I'm also going to take the rest of the weekend to write, pack and relax (hopefully, in that order) — I'm hitting the road for a family trip to the great "Up North" of Michigan. To see how that trip goes next week, be sure to give me a follow on Instagram! As for now, here's the rest of today's recommended Friday reading and shopping. Enjoy and thanks for reading!
No summer adventure, and least of all not in a place like Michigan (or really, anywhere with idyllic lakes and wide-open spaces) is complete without the right pair of shorts. Buck Mason has solved this quite handily, as you'll see in its New Arrivals Section. The Buck Mason Barstow Trail Roam Shorts are a new step into rugged, sporty and ever-so-slightly outdoorsy territory for the famed American retailer, makers of some of the best men's jeans. Made from a four-way stretch nylon blend, they're meant to mimic standard issue Marine Corps shorts. They also feature a hidden zip cord pocket and a mobile-yet-tailored fit. They're your new favorite pair of shorts, no doubt about it.
Here's another recommendation that works both right now and later on this fall and winter. This certainly won't be the last time you read about the rugged, durable and seriously cool Filson Denim Work Shirt, which is the type of layer you can wear atop a Filson T-shirt for later summer, then continue wearing with a hard-working Filson thermal shirt when temperatures cool off. I'm excited to get my hands on one for testing soon, and you can be sure the results will be hitting the pages of this blog sooner rather than later.
I talked above about the importance of finding one of the best pairs of jeans for men, but it can be easier said than done at times. That's where my latest guide for Fatherly — a really excellent parenting and lifestyle site for guys (and really, anyone!) comes into play. I covered a crucial ensemble, the best jeans and T-shirt combinations for men, with enough picks at every price point and to satisfy every taste and style. Let me know what you think of my picks on Twitter. Cheers!
As I've said in the past, covering lots of ground in the menswear world can be daunting. Allow me to help, particularly with my recent guide to the best menswear to buy now at Taylor Stitch. We're talking versatile, well-made men's style essentials you can either buy or pre-fund now, and then wear to your heart's content season after season. Once again, if you take the plunge with menswear from Taylor Stitch, let me know on Twitter. That'll wrap up today's' Friday Read. Enjoy the weekend, my friends!