When the time comes to consider your wardrobe of summer style essentials — a time like right now, perhaps, as we roll into a new season — you very well might want to switch things up ever so slightly from the norm. For instance, perhaps you want to trade in a more classic short-sleeve chambray shirt for something with just a bit more retro flair.
Where's a guy go to do just that? Easy. Stick with a tried-and-true brand you can trust, one with a knack for getting even more adventurous styles designed in expert fashion. That brand, my friends, is the all-American style purveyors at Buck Mason, and when you want to switch up your rotation of the best short-sleeve shirts for summer, they'll have you sorted out in no time.
Take the throwback-tinged Buck Mason Cotton-Linen Camp Shirt. It's got plenty going for it in terms of breezy fabric, yet it's the camp collar design — a '50s and '60s style staple — that makes it so covetable. Of course, it only gets better from there, as does the rest of the Buck Mason Spring and Summer Collection.
The Buck Mason Cotton-Linen Camp Shirt tones things down from the traditional polo or a short-sleeve shirt with a classic stand-up collar. Because of the lay-flat collar and the roomier fit through the body, it's ideal for especially hot conditions while still delivering a cleaned-up look. Buck Mason also used single-needle stitching throughout this garment, which prevents shearing and helps the shirt drape better — again, this is another crucial touch in the heat.
Plus, the Buck Mason Cotton-Linen Camp Shirt features vented side seams, which also allow the shirt to lay in a more refined manner. Those touches give the Buck Mason Cotton-Linen Camp Shirt the ability to be worn a touch casually (with chino shorts, for instance) or in a more classic fashion (with rolled Buck Mason jeans and chukka boots).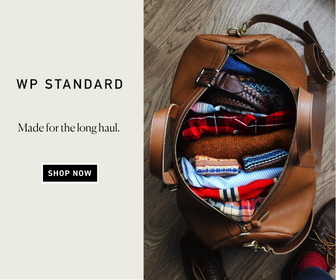 You can also style the Buck Mason Cotton-Linen Camp Shirt — especially in the crisp Navy and Faded Black colorway — underneath a Buck Mason suit for the ultimate hybrid between easygoing looks and refined fashion this season. A classic, made modern? That's the Buck Mason way, and your wardrobe is all the better for it.