There are parts of building out your menswear wardrobe that are wildly fun, like developing your personal style wish list, and then there's the actual execution of the process: If you've got your eye on, say, a stylish leather watch or an investment-level everyday carry essential, then those pieces aren't always easy to pick up on the fly. There's price, for one, and there's availability, for another, but what if I told you your favorite watch brand was on a (temporary) mission to change all of that?
The watch brand in question, which I hope you're familiar with if you read the blog frequently, is Detroit-based Shinola, which actually does so much more than just craft stylish men's watches nowadays. There are also daily essentials like the Shinola Canfield Messenger Bag, but what we're here to talk about today belongs on your wrist.
Naturally, that watch is the Shinola Runwell — actually, the Shinola Runwell 41mm — one of the best men's watches in terms of versatility and now, value. That's because the Shinola 10-Year Appreciation Event runs now through May 14th, giving you the rare chance to take 25 percent off sitewide on everything. Yes, everything from the famed watchmaker and fan favorite is up for grabs, but only for a few more days.
Let's go back briefly to the Shinola Runwell 41mm, the brand's flagship style. It blends a sort of retro, Art Deco-type quality with the rugged-yet-refined appeal of a contrasting leather strap, and the 41mm case diameter makes it a touch more casual than some of the best men's dress watches. The Shinola Runwell 41mm comes in a wide array of dial and strap colors (and you can also purchase Shinola watch straps to give your collection even more versatility).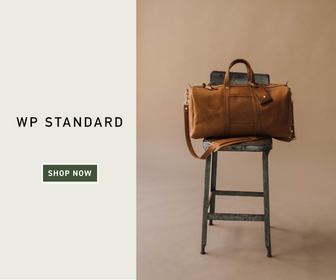 But the best of the bunch, especially if you've got a large rotation of brown leather shoes and boots (like me!), might be a tan leather Shinola Runwell with a crisp white or black dial. It already retails for under $600 full price, but the Shinola 10-Year Appreciation Event drops that deal even lower. There's no time to waste — pun intended. Save 25 percent now through Sunday.