Just as with last Friday's weekly recap, where I talked about the best bag to buy  for a weekend getaway, well, we're back again in fine form with my latest summer travel gear pick for your reading and shopping pleasure. After all, there's no better way to lead into the weekend than by buying one of the best leather bags and packing it up accordingly for a safe and long-awaited getaway. In that case, my friends, allow me to reintroduce you to Satchel & Page, makers of heritage-quality leather goods of all shapes and sizes. You can check out my Satchel & Page review from 2015 on the site, but the latest on the company is that they've only expanded and only gotten better in the years since then.
 It's the Satchel & Page Counselor Zip Briefcase that caught my eye, the kind you can haul to work and then use as a carry-on, but might I also recommend you check out the brand's full line of the best leather travel luggage for men? Go right ahead and start adding to your cart (and your travel wish list).
See, there's a closer look at the Satchel & Page Counselor Zip Briefcase above — how cool is that?? Such a sweet bag. But bear in mind that we're not only talking about Satchel & Page today. My latest weekly roundup is packed with a touch of everything for your reading pleasure, including new jackets from Buck Mason. Speaking of getting a bit of everything: Have you subscribed yet to my twice-weekly music, menswear and craft beer newsletter? Every Tuesday and Saturday, for free, I send out The Style Guide In Brief: It includes a song to enjoy, some menswear to shop, and some craft beer or whiskey (or coffee) to imbibe all the while. It's fun, it's free and you're going to love it (I hope). Give it a whirl and check out the rest of the Friday Read below, folks. Thanks for reading!
We'll start off Friday with, well, another reading selection. This is a great gift for the outdoorsman and a great gift for Father's Day upcoming: The Peter Buchanan-Smith Axe Handbook is beautifully designed and packaged, and quite the gem to have on your bookshelf (or near your workspace, or at your cabin). Any fan of Best Made Co., the company Peter founded, would also do well to check out this seriously cool book. And even if you're not the most adventurous, this helpful handbook might just spur you on towards a new passion. Get it now at Barnes & Noble.
If you've read the blog, you know the brand pictured above. That'd be the all-American purveyors of some of the best jackets for men — I'm talking, of course, about Buck Mason. I got to take a deep dive for Maxim on three new jackets from Buck Mason, each crafted with plenty of style points and supreme durability (and heritage) for the season that's upon us. Find your new favorite jacket today at Buck Mason, folks.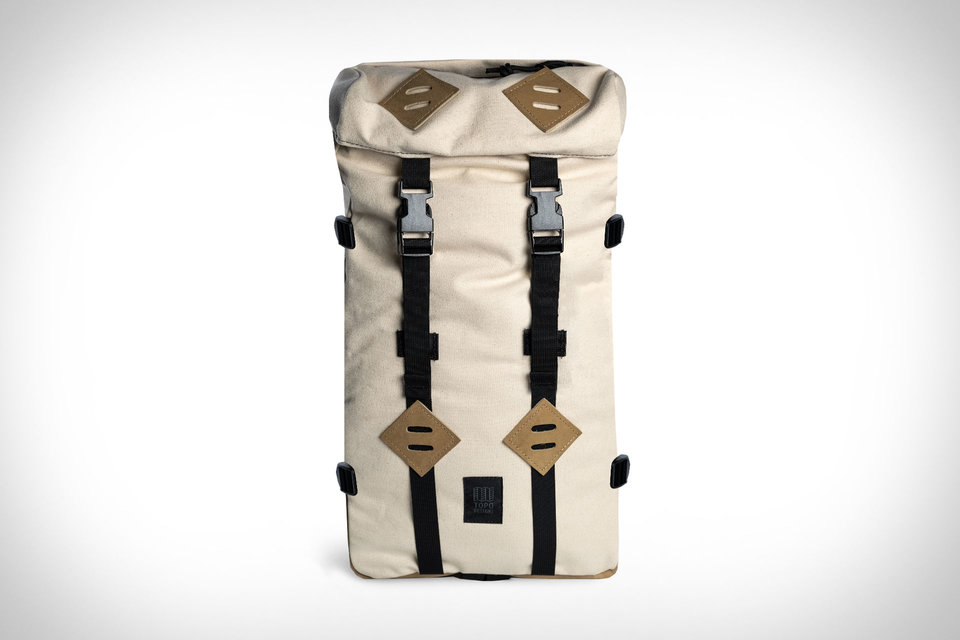 If you loved the refined, heritage-worthy appeal of one of the one of the best leather bags from Satchel & Page, well, here's one of the best adventure backpacks for those more inclined to outdoor adventures. The Topo Designs Klettersack, a fan favorite that's available at the UNCRATE Supply Shop, is built to withstand harsh designs while providing plenty of compact carrying capacity. It's as fine a Friday pick as any, correct? Yes, indeed.
Last but not least, here's a helpful guide to lead you clearly into the weekend. For The Manual, I wrote all about the best way to clean your glasses and sunglasses, some advice I've been trying to follow myself as of late. Read up and head into the weekend with a new outlook (see what I did there?).
OK, folks — we're all set in style and in new shopping (and reading) picks for the weekend, I should think. But just for fun, here's one more must-have menswear pick to pick up right now on this fine May day. Get your new favorite T-shirt from the aforementioned men's style masters at Buck Mason in this T-shirt buying guide on the blog, and reap the rewards when you discover it's one of the best T-shirts for men on the market. Happy shopping, and stay stylish.